Beach FC is a soccer club in Virginia Beach, VA that features players from the Hampton Roads area. 
Beach FC founded VB Futsal and plan on growing it into the premier futsal club in the Hampton Roads area. Futsal is popular worldwide, but until recently wasn't well-known in the United States. VB Futsal wants to make futsal a stand-alone sport in its community – and that start with constructing a new facility specifically for the sport.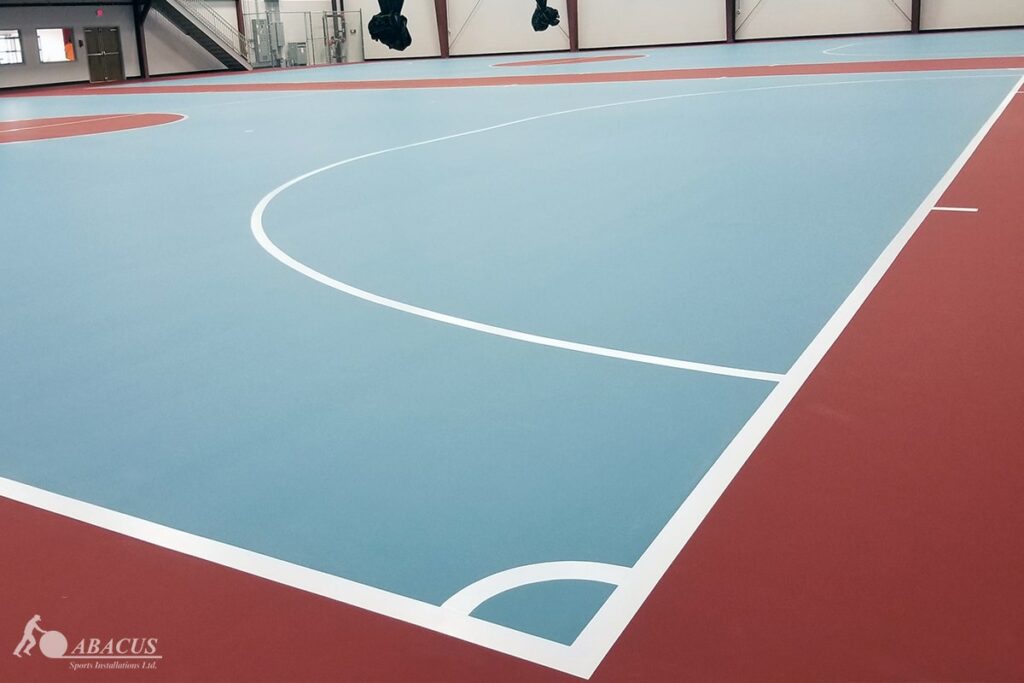 As it turns out, our Padenpor floor works perfectly for futsal. Its cushion and durability make it a great option for a futsal floor. 
With this in mind, Beach FC brought in Abacus. We designed and installed a futsal floor with two large futsal courts – where two games can be played at once.
Beach FC's main color is red, and VB Futsal's main color is light blue – so it only made sense to install the floor using these two as a base. The red border surrounds two light blue courts – each featuring a red center circle. 
Get Padenpor for your gym: