Transform your gymnasium floor with the best in vinyl flooring technology.
Create a beautiful, cost-effective gymnasium with Omnisports Flooring.
Omnisports is built for just about any sport. Basketball, volleyball, badminton, and more all find a home on Tarkett's vinyl flooring. It's hosted some of the biggest tournaments in the US, such as the 2020 Saint James Invitational Tournament shown in the video above. 
Its versatility goes beyond sports as well: Omnisports flooring accommodates tables, chairs, and bleachers for just about any event your space hosts.
Design Your Court Your Way
With Omnisports, there are no limitations in gym floor design. Add permanent game lines for any activity or sport, like volleyball, badminton, or even hopscotch. Choose from a wide array of colors and wood grain designs to build your ultimate gymnasium floor. 
Omnisports flooring - the product we ultimately decided on - was the best option for [our criteria].
Get Omnisports for your gym: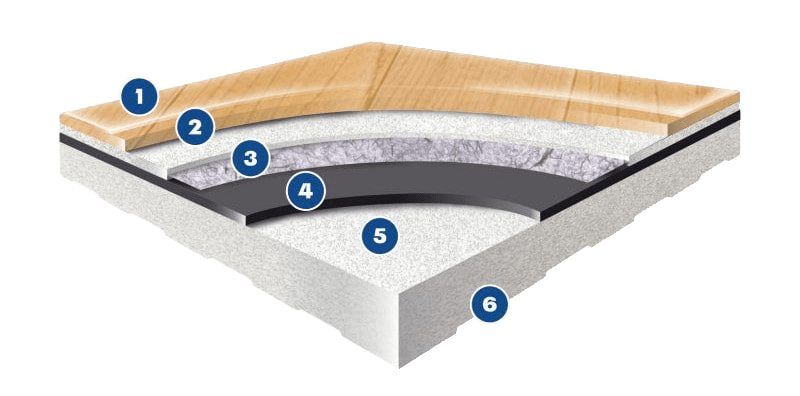 Polyurethane surface treatment that provides protection against scratches, sole marks, and stains
Durable, customized wear layer made from pure PVC
Compact PVC layer with embedded fiberglass to provide stability and uniformity 
Vinyl layer forms a unique "strain-splitting" core which gives superior indent recovery
Shock absorbing foam provides cushion, sound control, and ideal ball bounce levels
Honeycomb textured backing for perfect adhesion to subfloor