Frostburg State University
Frostburg State University is a public, 4-year university in Frostburg, MD. Founded in 1898, FSU serves over 4,000 undergrad students and over 700 post-grads. 
Frostburg's athletic programs play in NCAA Division II, which they moved to from D-III in 2019. "Bobcat Arena" on campus hosts FSU's Men's and Women's Basketball teams, as well as its Women's Volleyball team. 
Because the gym itself is actually situated on the second floor of its building, Frostburg needed specialty flooring in order to meet safety and performance requirements for its gym.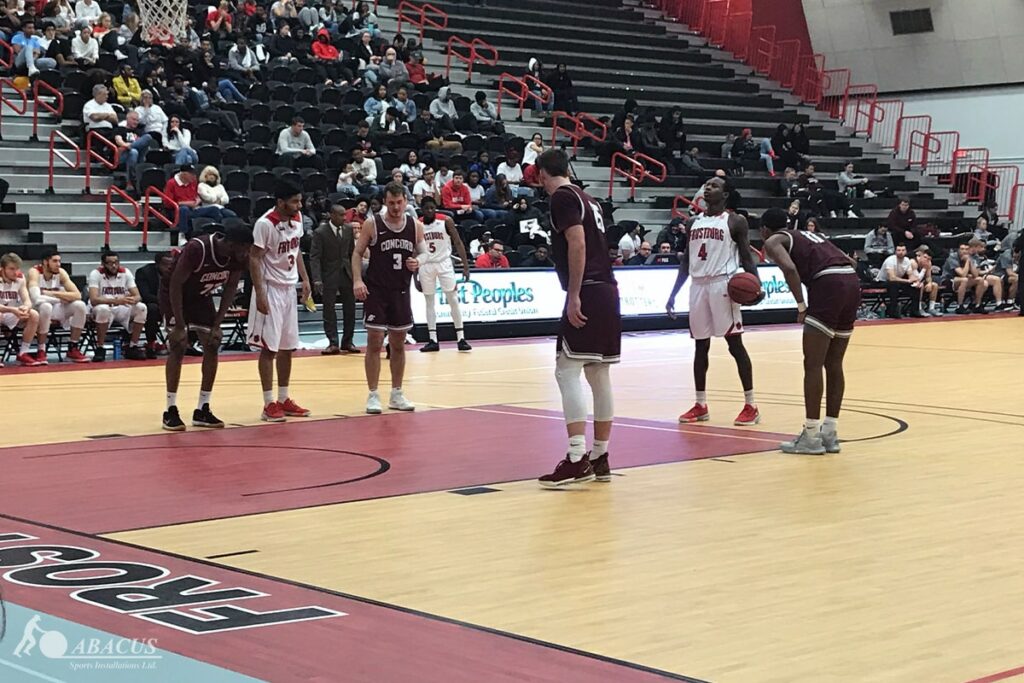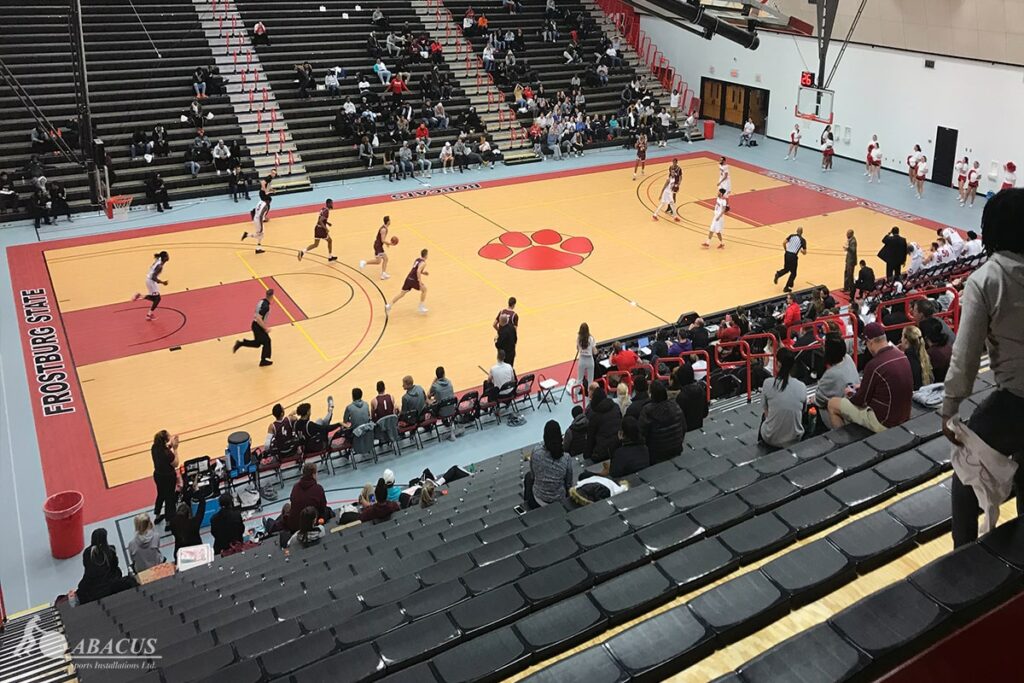 Frostburg called on us to find a solution to their unique problem: a combination floor with both Tarkett Omnisports and Padenpor that both fit the safety requirements for the facility. 
The Padenpor floor surrounds the main court and includes two large basketball courts, volleyball courts, and a running track. The basketball courts feature 3-point arcs measured for both men's and women's NCAA rules.
At the center of all of this is the main court – made of Tarkett Omnisports vinyl. Padenpor seamlessly connects to the vinyl, creating a really neat, unique gym floor. The center court features FSU's logo and wordmarks and plays host to its competition basketball and volleyball games.
Get Omnisports for your gym: