Carlisle United Methodist Church
Carlisle United Methodist Church was formed in 2013 by the unification of three separate UMCs in Carlisle, PA. Each of those churches were many decades (if not 100) years old. 
With its merger, Carlisle UMC has seen growth as the main Methodist Church in the area. In 2019, they outgrew their building and location and began constructing a new one that could fit all the needs of its worshippers. 
A new gymnasium facility was constructed at the new location – which, of course, created the need for new gymnasium flooring.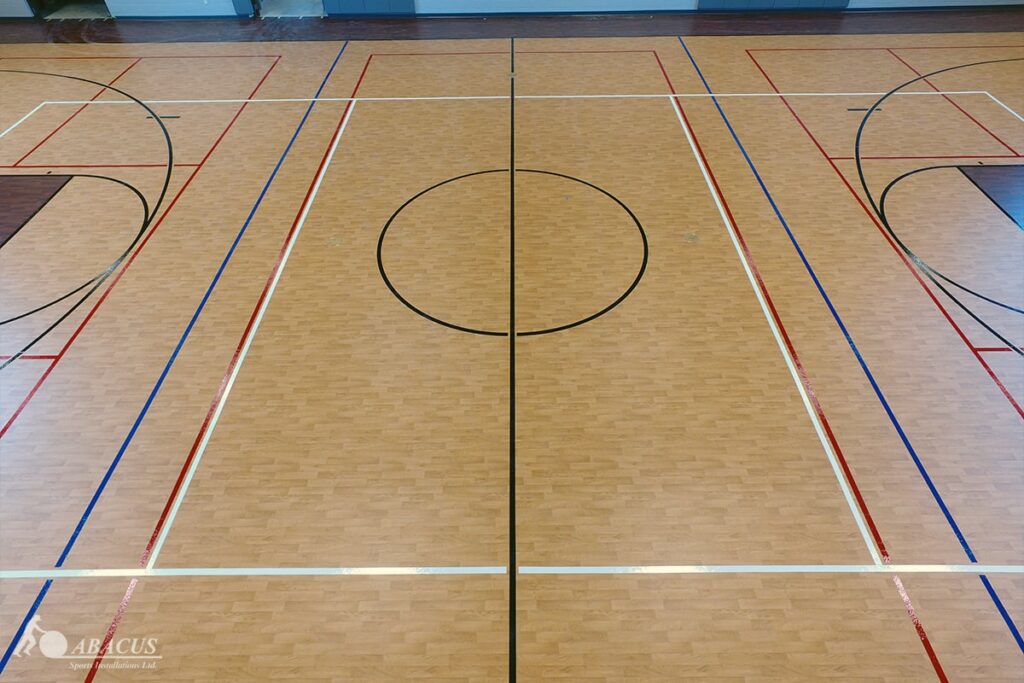 CUMC wanted a wood-grain look on their floor, but wanted something a little more cost-effective. 
Tarkett Omnisports was the perfect solution for them. They chose a classic golden maple colored floor with dark beech border and keys. 
The floor also includes lines for basketball, volleyball, and pickleball. The patrons at CUMC will be enjoying this floor for years to come.
Get Omnisports for your gym: