Chambersburg Bible Church
It was simple: Chambersburg Bible Church needed a new floor for their gymnasium. They were looking for something that could handle multiple activities and sports without getting damaged easily – which made Robbins Pulastic a no-brainer.
CBC wanted lines for basketball, volleyball, and pickleball. Pickleball was gaining more popularity at the time – and it was rare to see pickleball lines installed permanently on gym floors. Nevertheless, CBC knew what they wanted – and we knew we could deliver it to them.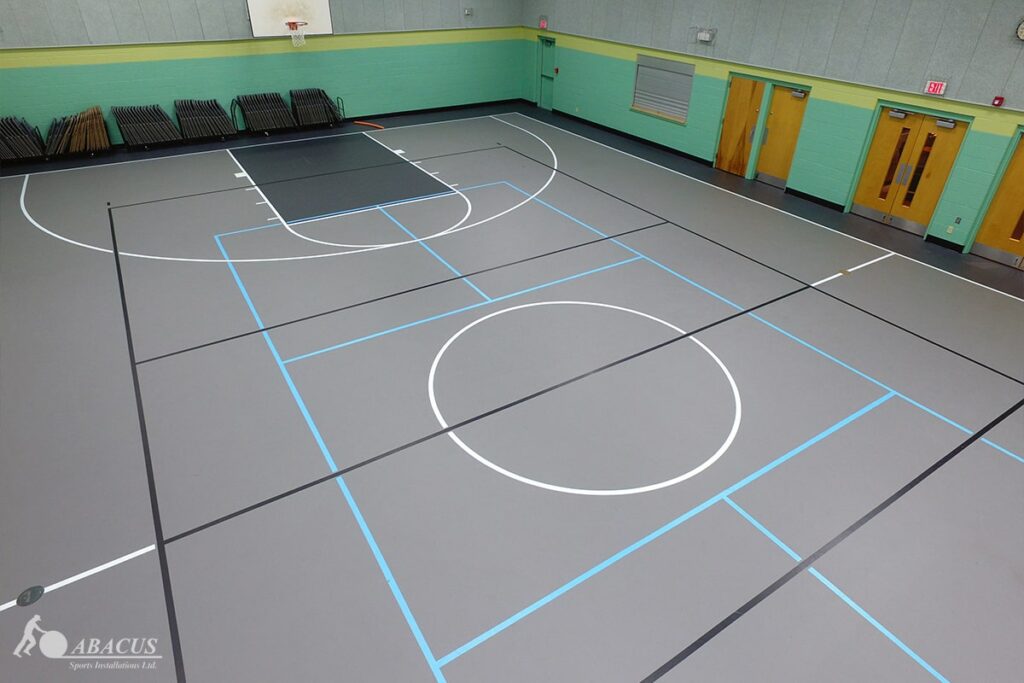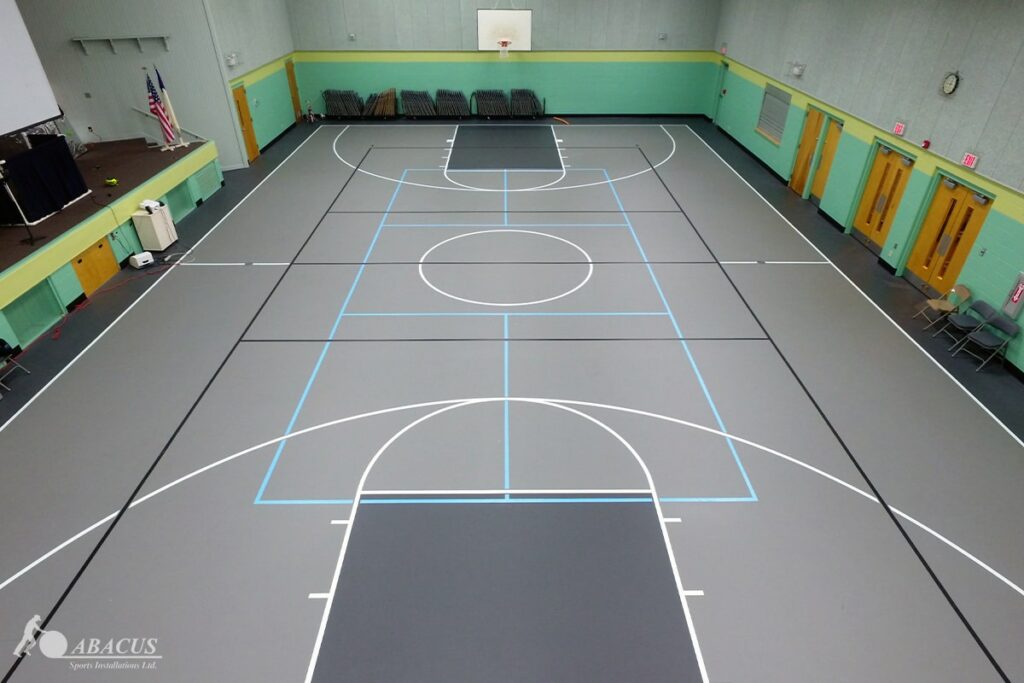 We installed about 4,600 square feet of Pulastic flooring – which took only a few weeks to complete. CBC opted for a two-tone gray floor with white and black lines for basketball and volleyball. 
What really makes this floor stand out, though, is the bright blue pickleball lines at the center of the floor. CBC's logo's primary color is light blue – so this choice was fitting. These lines really pop against the white, black, and gray tones on the rest of the floor. 
This floor also stands as a testament to Pulastic's durability. The photos on this page were all taken four years after the original install – and it still looks brand new.
Get Pulastic for your gym: