The United States Coast Guard Yard, or just "Coast Guard Yard", is USCG shipyard right on Curtis Bay in Maryland. It's been building and repairing ships for the Coast Guard since 1899. 
Coast Guard Yard wanted to renovate their gymnasium for basketball, volleyball, and fitness. We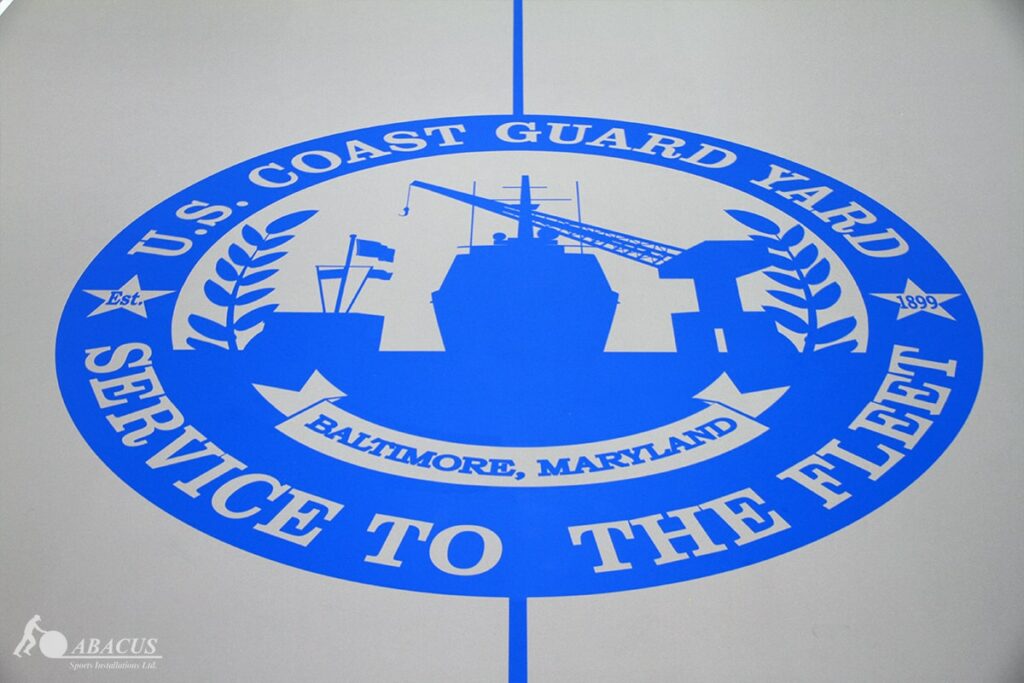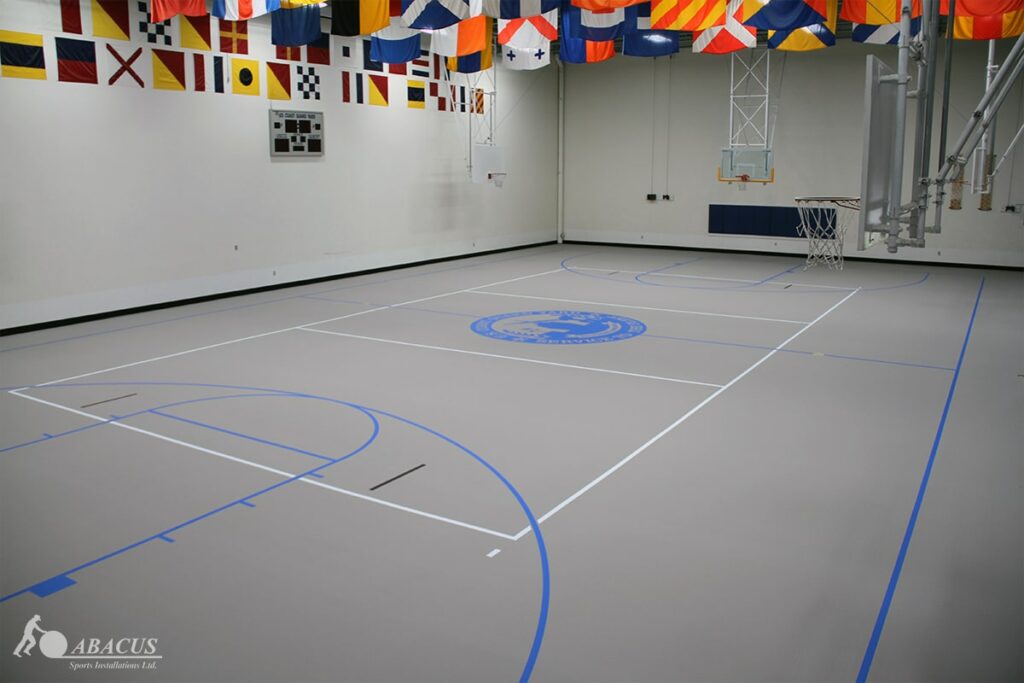 Abacus Sports was able to provide the United States Coast Guard of Curtis Bay with brand new Padenpor and Aktiv flooring. The Padenpor flooring allows for color customization, and a crisp logo that represents the USCG. This flooring is great for playing a variety of different sports including basketball, volleyball, and other recreational games. The flexibility of this flooring provides a "softer" surface. So when an athlete is running, jumping or falling it offers more protection against injuries.
Get Padenpor for your gym: