Duquesne University is a private Catholic university in the heart of downtown Pittsburgh. It was founded in 1878 and hosts over 6,000 undergrad students.
Its athletic programs play in NCAA Division I and has successful sports programs such as football, ice hockey, tennis, and bowling. 
In 2020, Duquesne wanted to modernize its weight room with brand new flooring and equipment.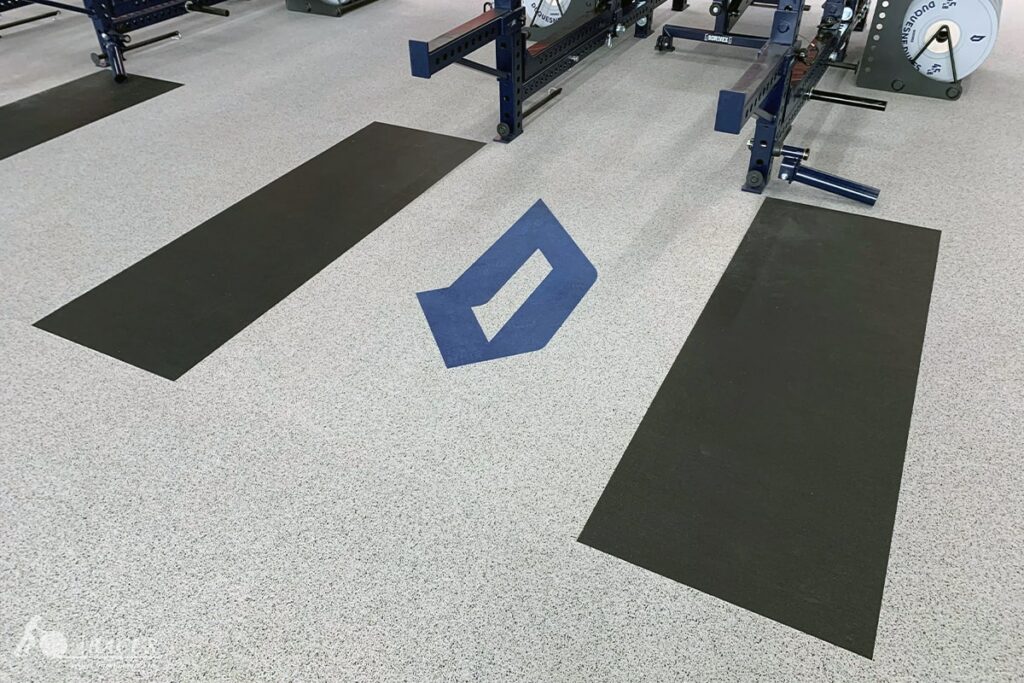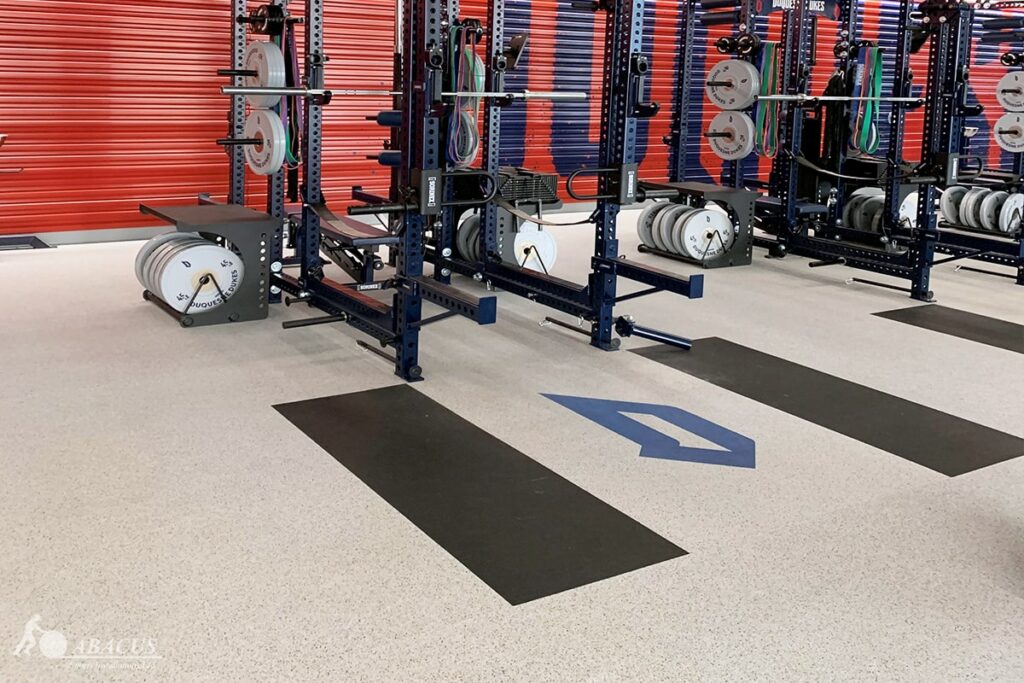 They brought us in to install brand new Regupol AktivPro rubber flooring and indoor training turf. And let us tell you, this floor ended up being really really cool. 
Duquesne wanted their "D" logo in blue at the center of each platform. The center of platform was seamlessly connected to the rest of the floor as well, creating a clean, consistent appearance.
At the center of the weight room, there's a turf lane for agility exercises. We installed this turf in blue, rather than traditional green, and included hashmarks and lines to imitate a football field. Not only that, but the turf also includes the "D" logo at its center, along with "DUKES" written in red on each end.
Talk about personalization.
Get a brand new weight room floor: