 Florida Ruffin Ridley School
Florida Ruffin Ridley School is a public school in the Brookline District in Massachusetts. It can boast that it's the elementary school President John F. Kennedy attended. 
As it has served the Coolidge Corner neighborhood for many years, FRRS needed a new gym floor to continue its track record of excellence in providing value to students.
FRRS didn't want just any old gym floor, however. As their logo features a bumblebee, they came up with the idea to install a floor with a honeycomb-like design including its logo at the center and smaller versions throughout.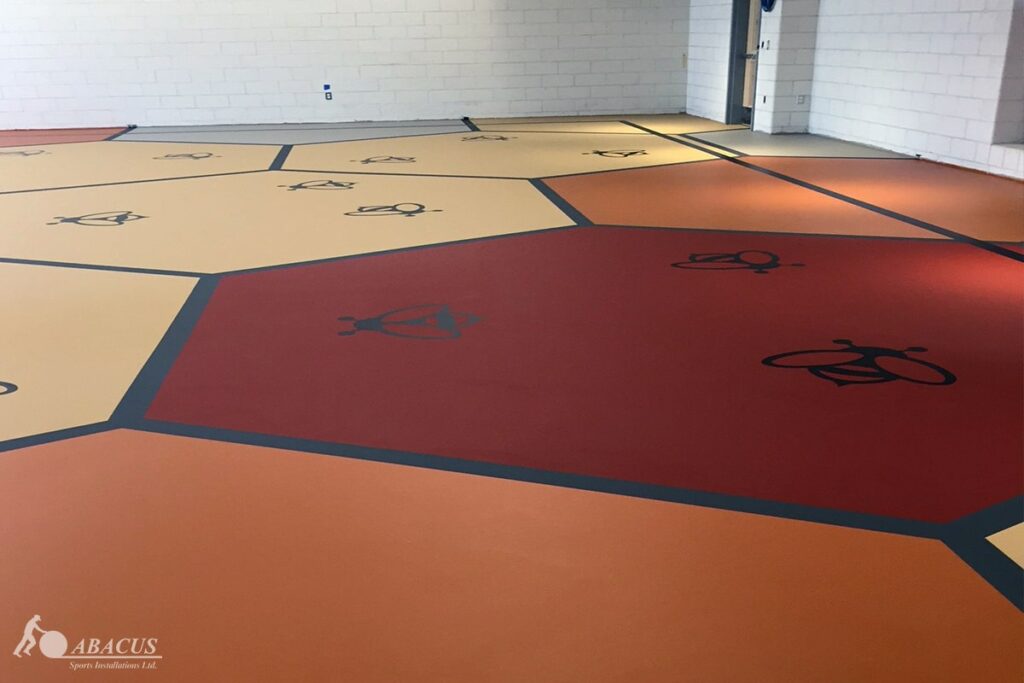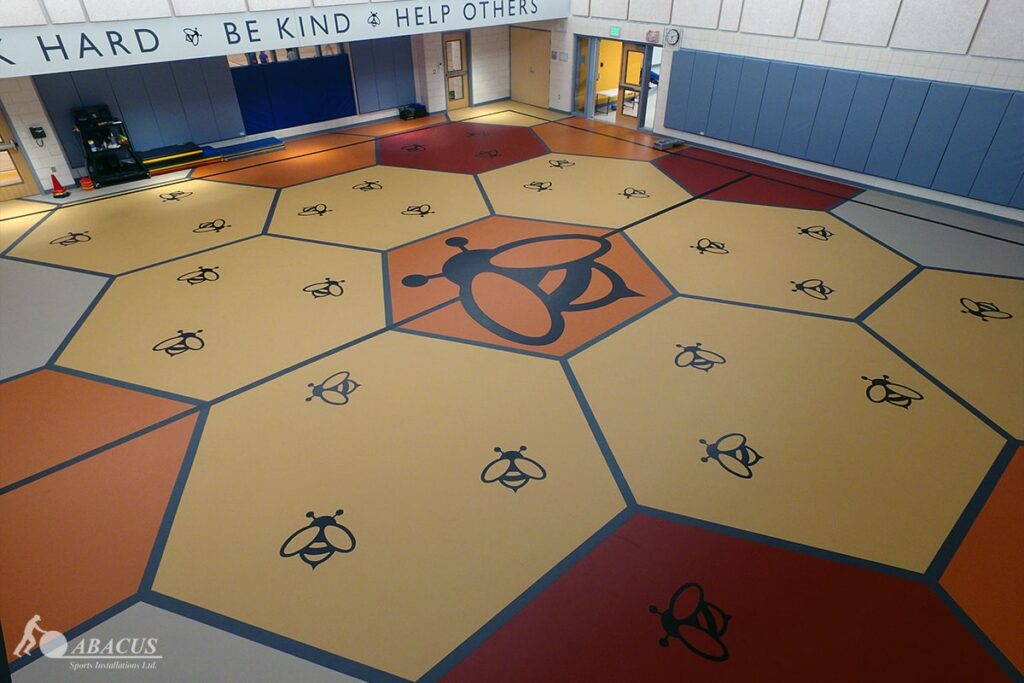 There's only one gym floor that could accomplish this – Padenpor. Because Padenpor is "poured" as a liquid and dries solid, its surface acted as a blank canvas for FRRS' floor. 
We got to work installing this floor, and designing what we affectionately call "the beehive floor". The usage of many different colors, logos, and lines made this floor a tough install – but we accomplished the task. 
In the end, the Florida Ruffin Ridley School loves its "beehive floor" and now has one of the most unique, personalized school gym floors in the United States.
Get Padenpor for your gym: