Goldey-Beacom College: Lockers
Goldey-Beacom College is a private college located in Wilmington, DE. The college underwent major renovations to their campus in 2019; including new dorms and retrofitting their student recreation center/athletic facility. A large part of this project included a complete redesign of Goldey-Beacom's fitness center, from new fitness flooring to new locker rooms.
Part of this renovation included a new locker room for GBC's athletic teams. They needed easy-to-use, customized team lockers for their new locker room – and they turned to Abacus for help.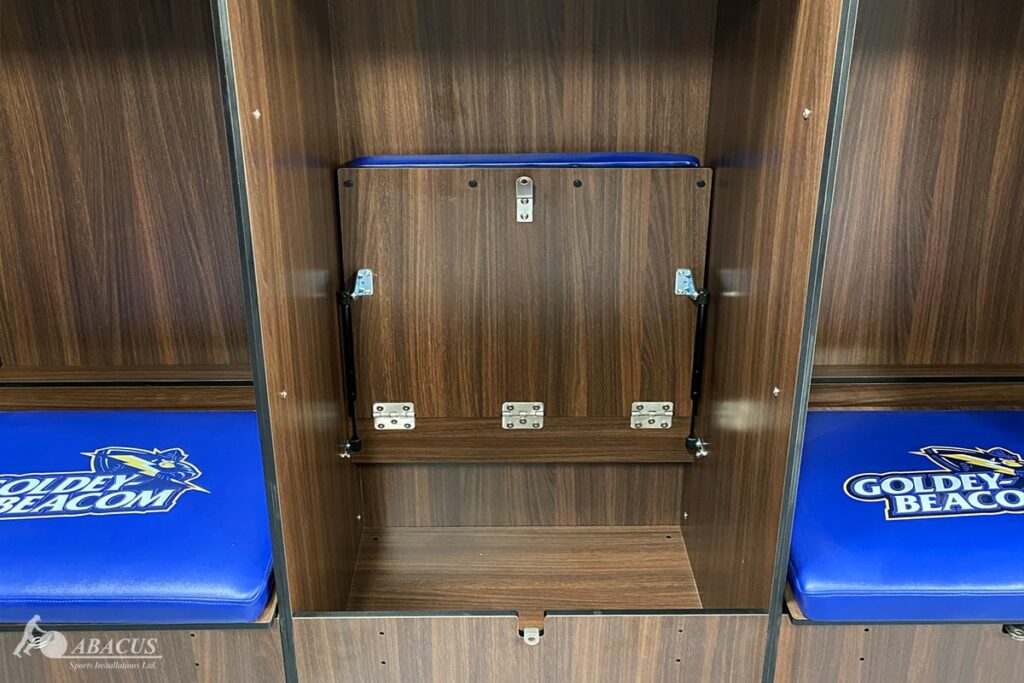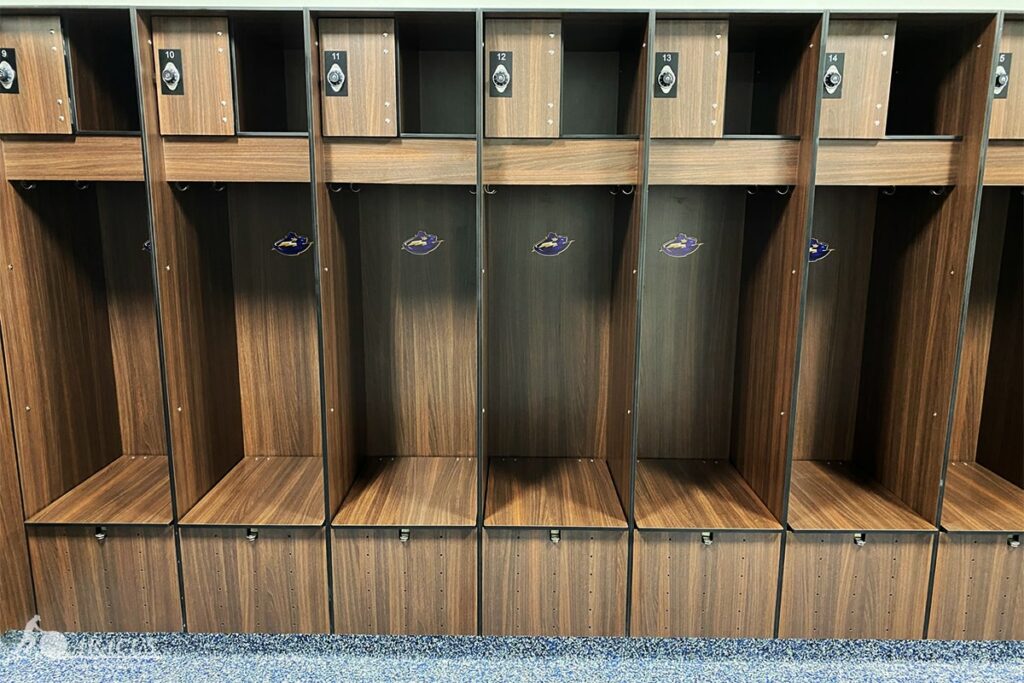 Because GBC had worked with us on their new weight room floor, they knew we could deliver their project efficiently. We installed custom team lockers throughout both their men's and women's locker rooms. 
GBC added customized seat cushions on some lockers, which included a hinged lift-seat to the foot locker. They also added their logo to the inside of the lockers themselves, or near the top of the lockers, depending on where they were installed.
GBC's personalized lockers are easy to use and safe for all students and athletes. Each room came complete with an ADA-accessible locker as well, which creates a more inclusive space for all.