Goldey-Beacom College is a private college located in Wilmington, DE. The college underwent major renovations to their campus in 2019; including new dorms and retrofitting their student recreation center/athletic facility with customized acoustic gym flooring. A large part of this project included a complete redesign of Goldey-Beacom's fitness center, from new fitness flooring to exercise equipment.
However, part of the larger campus renovation included adding office spaces next to the fitness center. This created some concerns about the noise of dropping weights being too loud and disruptive. Abacus was prepared to install Regupol Aktiv and AktivPro when both we and the school began to consider an alternative to cut sound. Abacus and Regupol designed a customized acoustical flooring system designed to uniquely fit Goldey-Beacom College's fitness center. We developed samples and conducted drop testing on site with school officials to establish the system that best fit their needs. The final solution was a 4-layer acoustical system at a thickness of 42mm.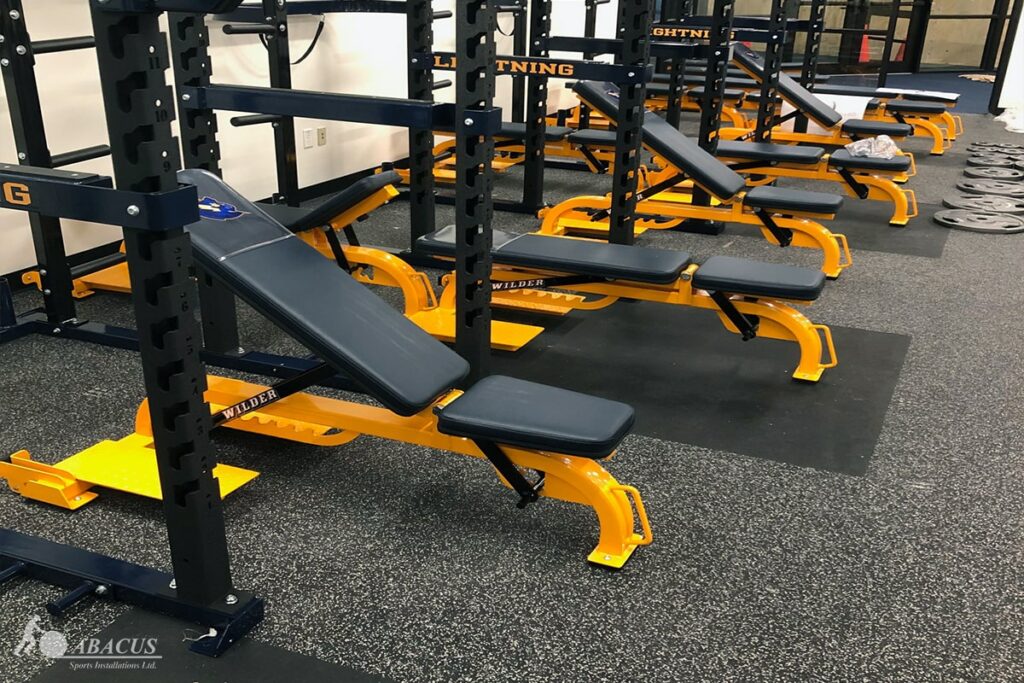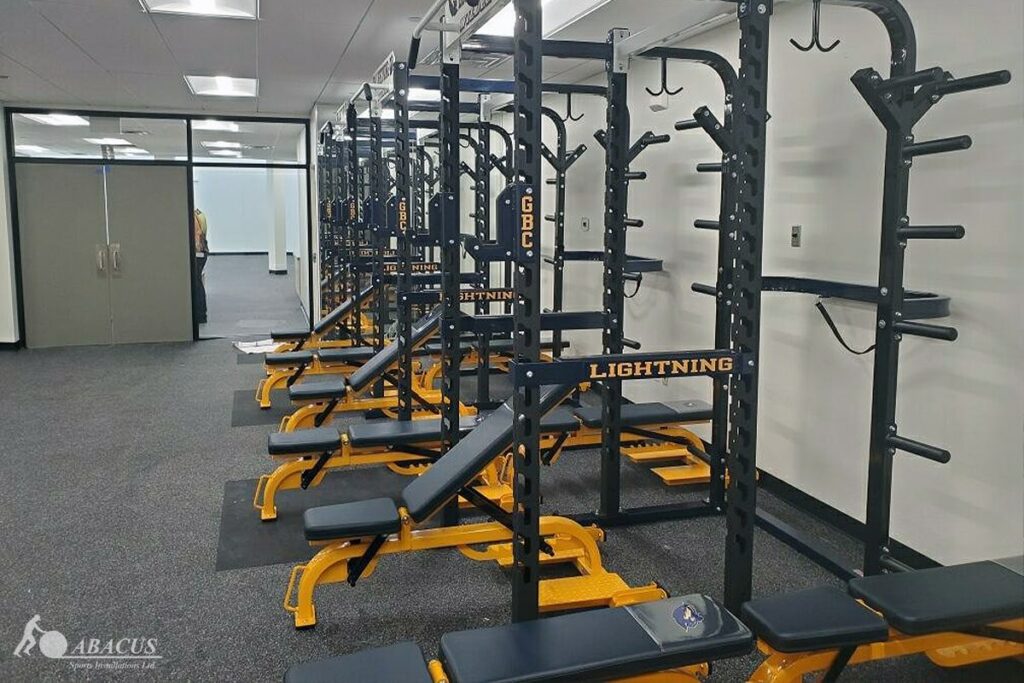 Problem solved, right? Actually, Abacus had to then incorporate the thicker floor into the rest of the space. The fitness center is split into two areas: cardio and free weights. The cardio room had standard 9mm Aktiv, and the free weight area then had a 42mm-thick floor that we needed to transition to. Each transition had to be ADA compliant. Abacus created these transitions using the same material that is seen in the cardio and free weight areas, making them appear to be totally seamless. We were also incorporated high density inlaid platforms into the floor. This will allow the students to partake in heavier Olympic lifts and weight dropping without the need for bulky and dangerous raised lifting platforms.
Abacus worked with Blackney Hayes Architects and EDiS to complete this ambitious flooring project.
Get a brand new weight room floor: