Lancaster Catholic High School
Lancaster Catholic was founded in 1928 and serves parents and students with a quality, Catholic-based education. 
Located just outside of historic Lancaster City in PA, LCHS has an active athletics department. It fields sports such as field hockey, cross country, golf, and track & field. 
LCHS built a new football field and needed a new track material to go the length around the field. Luckily, they could turn to someone right in their own backyard for their new track.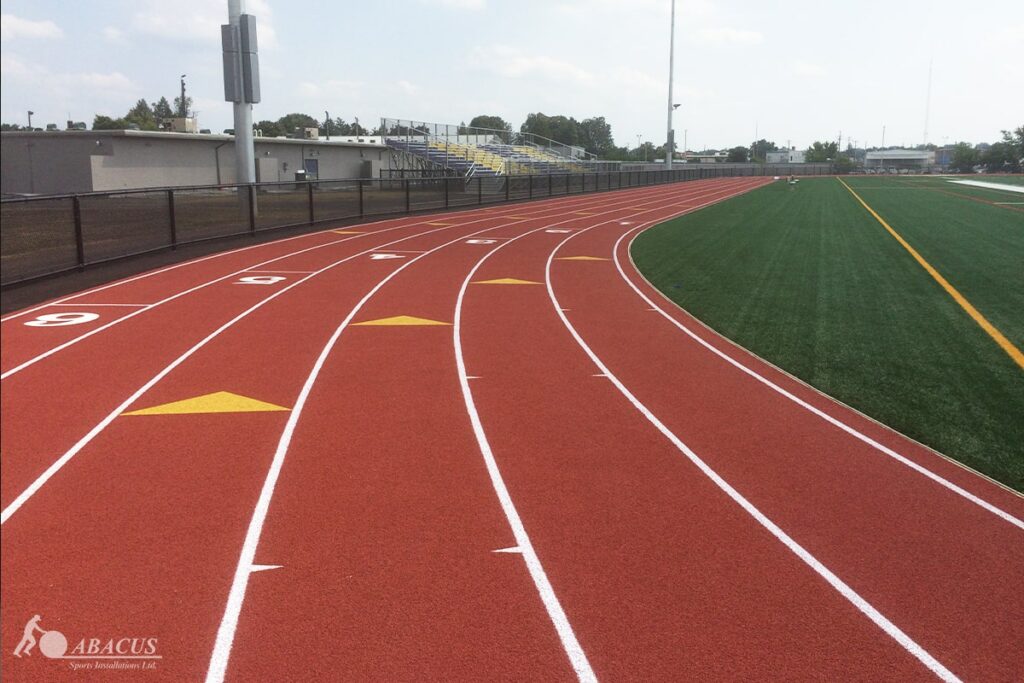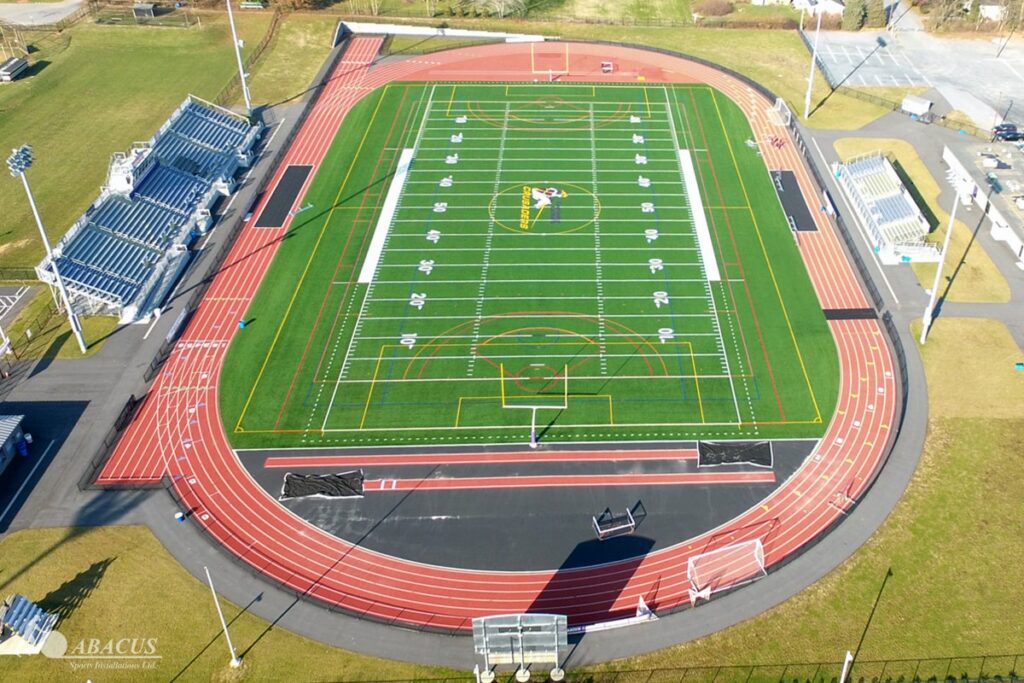 Abacus came in and installed a brand new Regupol track on LCHS' campus. As seen from above, the track and field look beautiful together and will serve the students of LCHS for years to come. 
Regupol tracks are known for durability, and the pictures on this page were taken several years after installation. The track still looks good as new – and if needed – we can always come in for minor repairs and refurbishing. 
Get a brand new running track: