 Mariners Bethel United Methodist Church
Mariners Bethel UMC is a growing church that serves the community of Ocean View, Delaware.  As part of their growth, MBUMC built a new recreation facility in 2021, which they call "The Hope Center".
With the completion of The Hope Center, MBUMC is starting a program called "Enrichment of Hope", an after-school program for at-risk children. This program is aimed at helping students with life skills, health, and fitness.
The Hope Center needed a multipurpose floor that could serve these kids the way MBUMC needs to – so they chose Padenpor.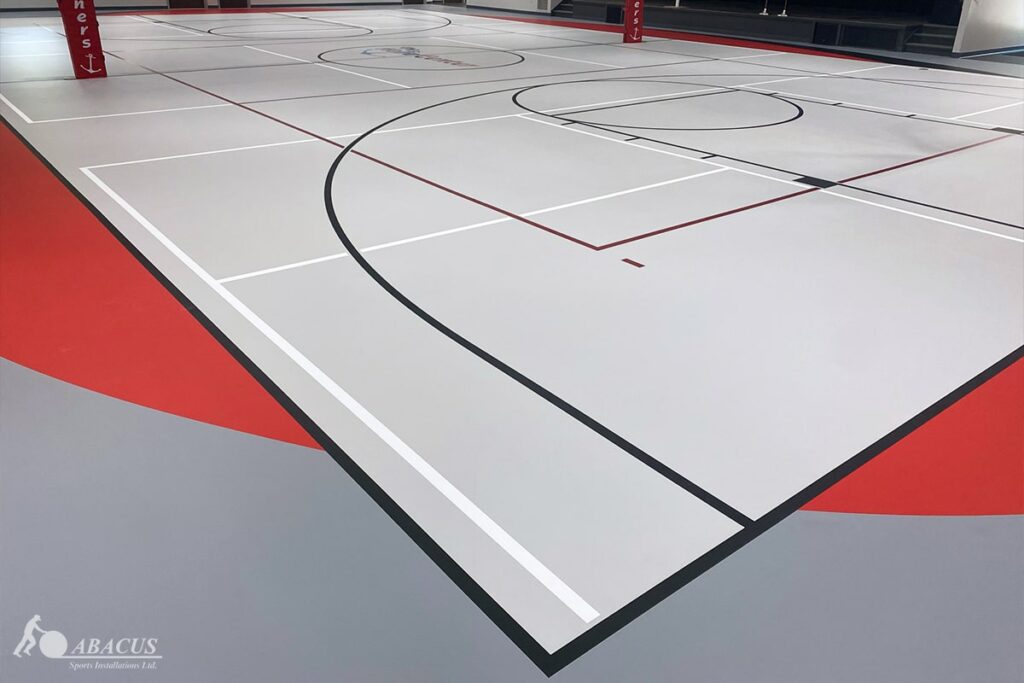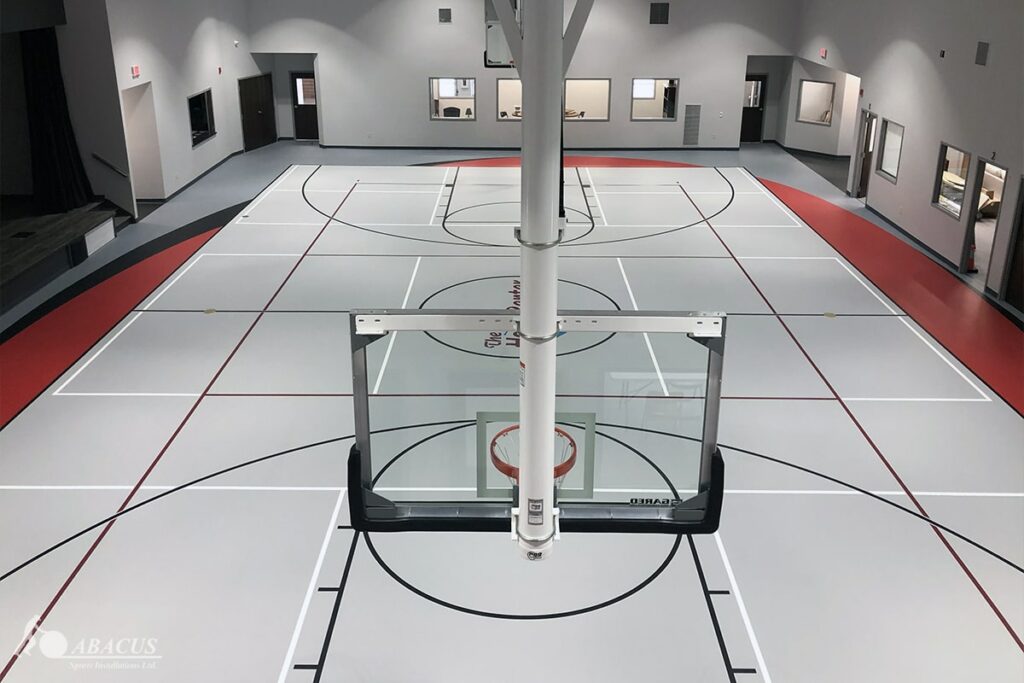 This might be the most unique floor we've ever designed (it's at least tied with the Florida Ruffin Ridley School). The basketball court is a different shade of gray than the outlying floor, and two ovals (black & red) are displayed "beneath" the court. 
The Hope Center's logo sits at the center of the court. This floor boasts lines for basketball, volleyball, and pickleball and features seven different colors. 
MBUMC, the Hope Center, and this floor will serve the children of Ocean View for years to come. 
Get Padenpor for your gym: