Millersville University - Student Memorial Center
Millersville University started as a teacher college in 1855 and slowly developed into a liberal arts university throughout the years.  Today the student population has grown to over 8,000 students. Millersville continues to renovate and update their facilities to provide their students with modern amenities that help promote its students to achieve.
In 2016, Millersville had a need for a new floor for "Marauder Courts" in their Student Memorial Center.  Their previous floor had reached the end of its lifespan and a new, durable, and long-lasting floor needed to replace it.  Millersville turned to Abacus for a solution; a floor that would be resilient, comfortable, easy to clean, and multi-functional.  Abacus provided the solution by installing Pulastic, a 14mm elastic poured floor system with outstanding mechanical strength and wear resistance for minimum life-cycle cost.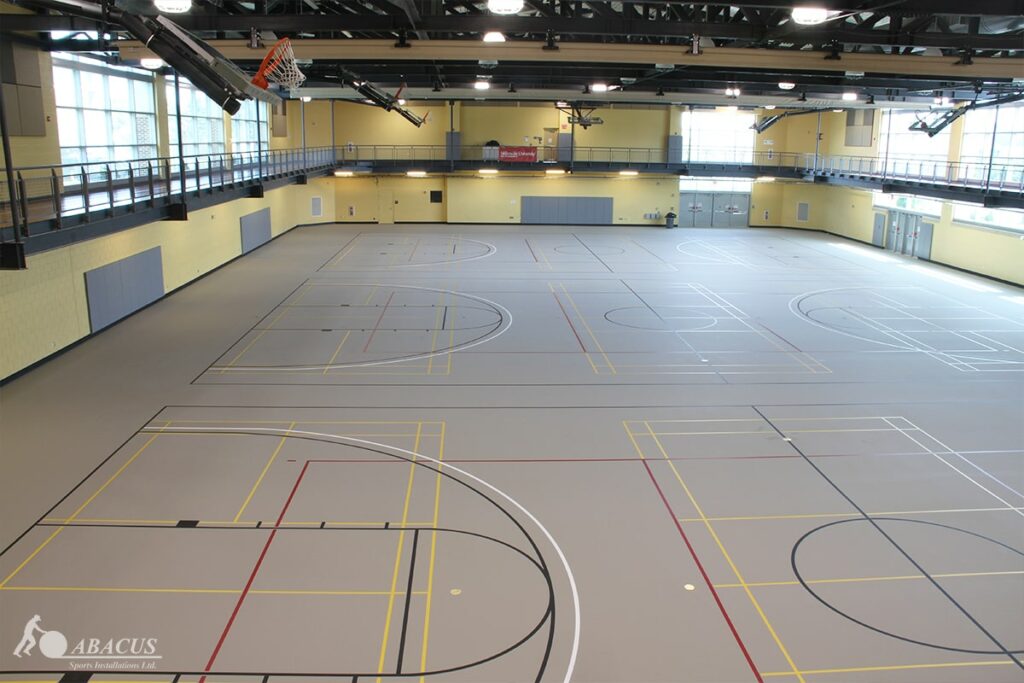 The Student Memorial Center court hosts many of Millersville Universities student events.  This floor will be able to withstand the heavy traffic from concerts, chairs and tables from job and internship fairs, and even a stage for Festiville, Millersville's yearly Spring concert.  
Pulastic is a puncture resistant, highly shock absorbent, premium surface.  The system is approved for the International Volleyball Federation, the International Basketball Federation, and the International Handball Federation.   Millersville University now has a professional grade floor system that will be around as new students continue to enroll and flourish on the beautiful and historic campus.
Get Padenpor for your gym: