Moravian Academy of Bethlehem, Pennsylvainia was originally established in 1742 in Germantown, Philadelphia by Countess Benigna von Zinzendorf as a seminary school for girls and Moravian Preparatory School for boys.  In 1971, the schools merged into Moravian Academy as it is known today, and the Lions continue to boast a rich and diverse community.
Moravian Academy had a need for a new basketball court. In 2014, Abacus Sports Installations gave them a beautiful Robbins Air-Channel Star Wood Floor System basketball court.  This system has a wide-body, low-profile, engineered sleeper anchored uniformly to the concrete substrate for enhanced stability.  This engineered sleeper also provides enhanced performance, flexibility, and uniformity that performs drastically better over softwood sub floor components.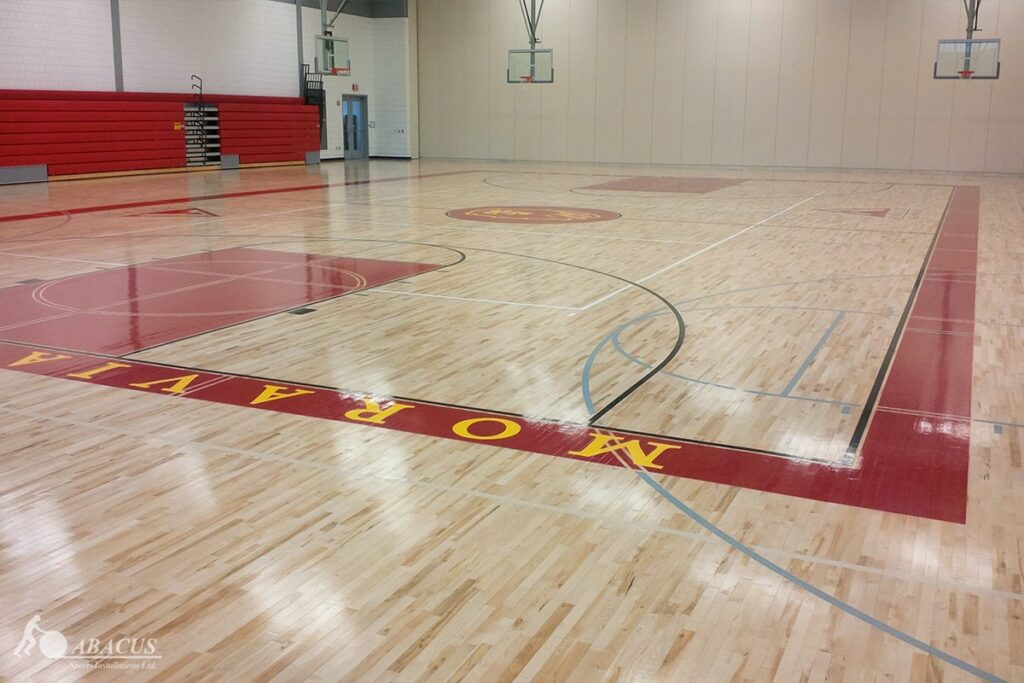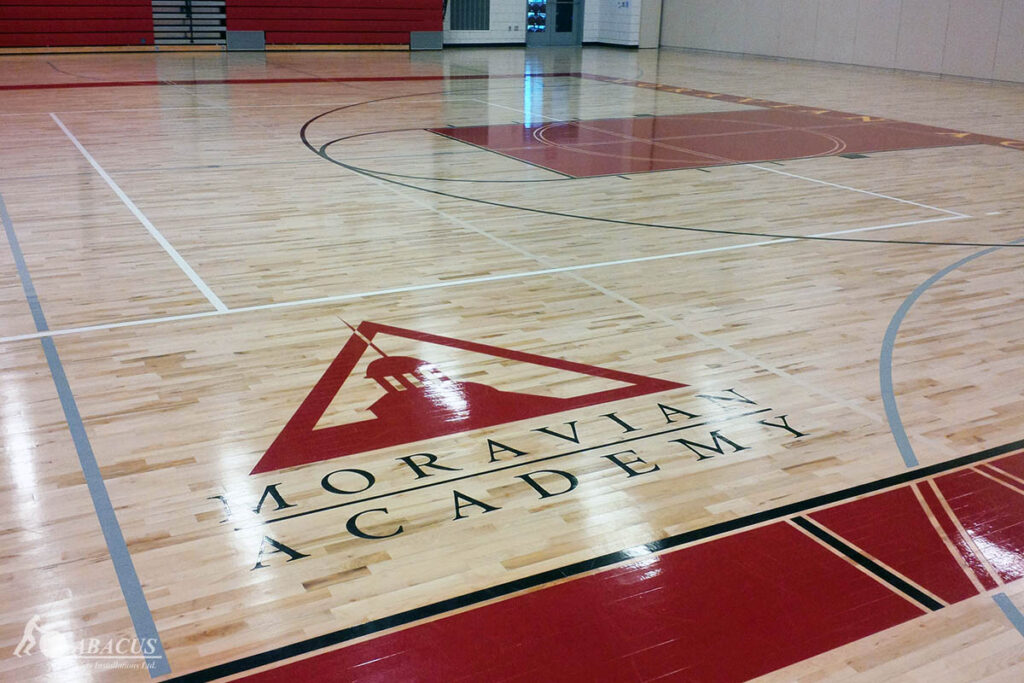 This Air-Channel Star Wood Floor system was finished with professional Gameline paint that accommodated all courts, with the school colors painted on the perimeter and custom school logos implemented on the court.
Get Robbins Hardwood for your gym: