New Covenant Christian School
New Covenant Christian School was founded in 1981 and focuses on giving all of its students a Christian-centered education. The school has been growing consistently since then, and offers programs for sports, music, drama, and more. 
NCCS had been growing so much in recent years that they found they needed a new gym floor to continue serving their students at the highest level. 
They wanted this floor to be multi-purpose while also reflecting the branding of the school. Robbins Pulastic gave them this ability.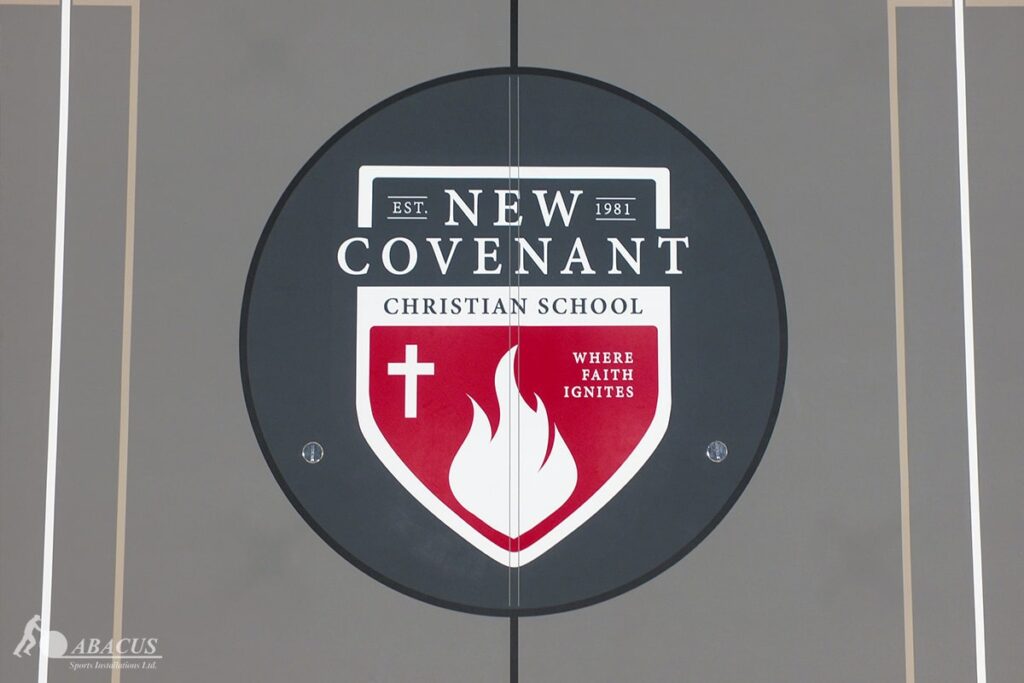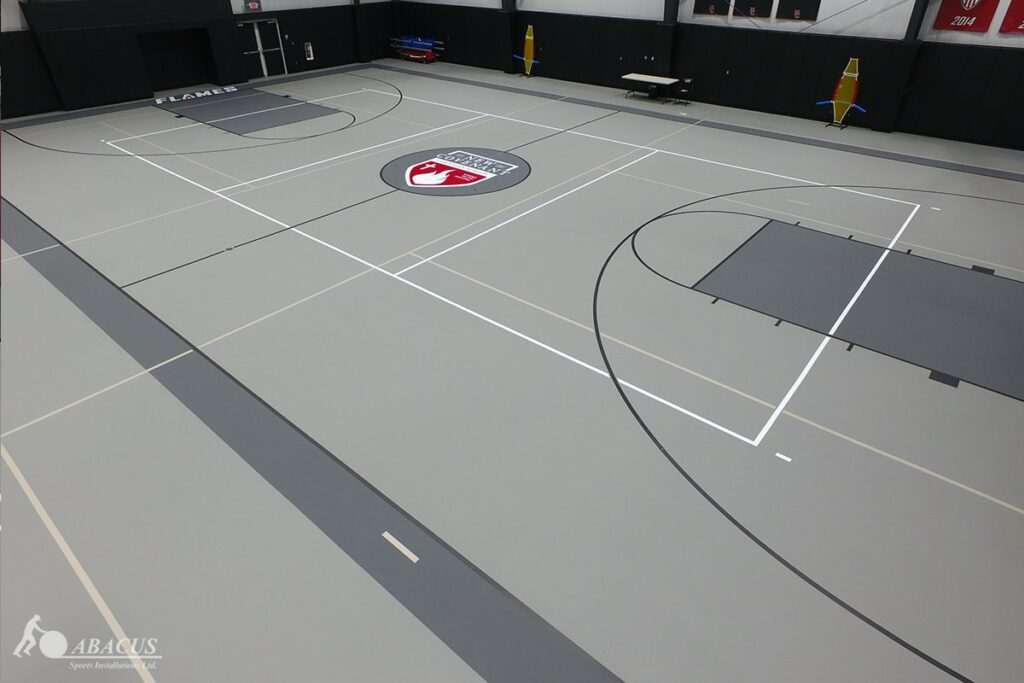 Abacus came in and installed Pulastic for NCCS. The two-tone gray floor features lines for basketball, and three volleyball courts. 
It also boasts NCCS' logo in the center circle and their "FLAMES" wordmark at each end of the court. The center-court logo is incredibly detailed and shows how Pulastic basically acts as a blank canvas. 
This floor was also designed to hold bleachers, chairs, desks, and more with resistance against damage. It's durability, design, and performance will make it a great addition to New Covenant Christian for years to come.
Get Pulastic for your gym: