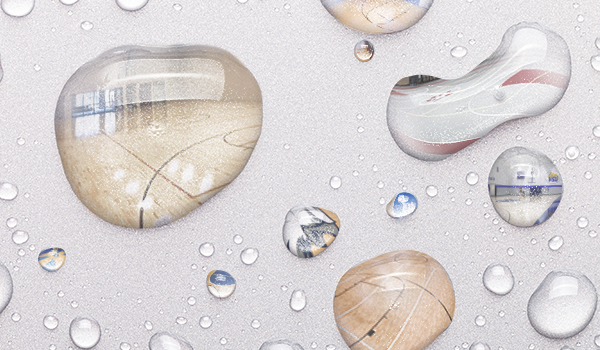 After 30 years of installing sports floors, some of the expert installers at Abacus Sports might boast that they have "seen it all." That may not be entirely true, but it's safe to say that we have picked up a thing or two about successful gym floors. By the same token, we also know what might lead to an inevitable failure. In fact, there is one factor that can seal the fate of a gym floor long before the Abacus crew arrives on site: moisture.
Any sports floor, whether it is hardwood or resilient, will be at risk if moisture isn't considered and addressed before the installation. In some cases, it can cause hardwoods to buckle and resilient flooring adhesives to fail. Although excessive moisture and humidity can be detrimental, there are plenty of ways to sidestep the issue with a little planning and foresight. Here are some key ways to deal with moisture before it becomes a problem:
Make sure the site is properly graded. Runoff that isn't directed away from the building can build up underneath and around it.
New concrete? Let it cure. Construction schedules are often pushed to the limit, but don't get in too much of a hurry. If a new slab isn't properly cured before flooring is installed, moisture could become a problem later on.
Don't ignore the testing. Testing your concrete slab for relative humidity can confirm that moisture levels are within the flooring manufacturer's guidelines.
When in doubt, use an underlayment. If you think moisture is likely to be high, an underlayment can mitigate hygroscopic pressure and keep a resilient floor intact.