 In 2015, Ocean County College had to shut down their rec center's swimming pool. An integral part of the Health and Human Performance Center on campus, this pool had been in service for many years, but had become too expensive to keep.
A few years later, OCC made the decision to fill-in the swimming pool and convert the space into a multipurpose gymnasium for all of their students. The conversion process was well underway when Abacus received a call from the General Contractor. They had filled the pool with crushed stone/concrete and were ready to install a new floor. However, in the final hour, the flooring company they had originally hired went out of business and was unable to execute the contract.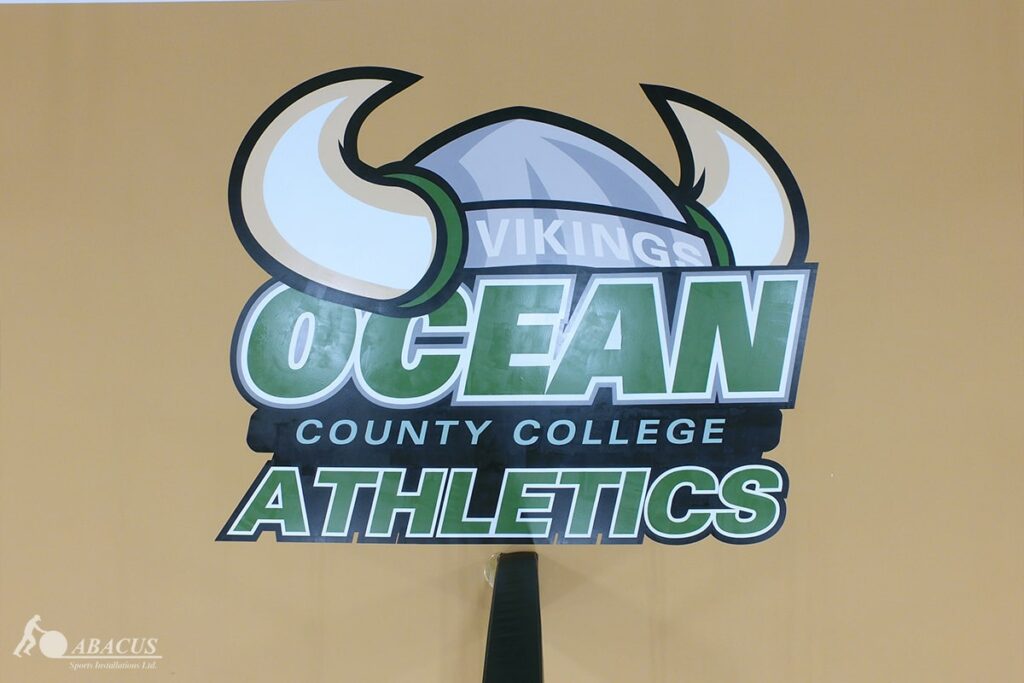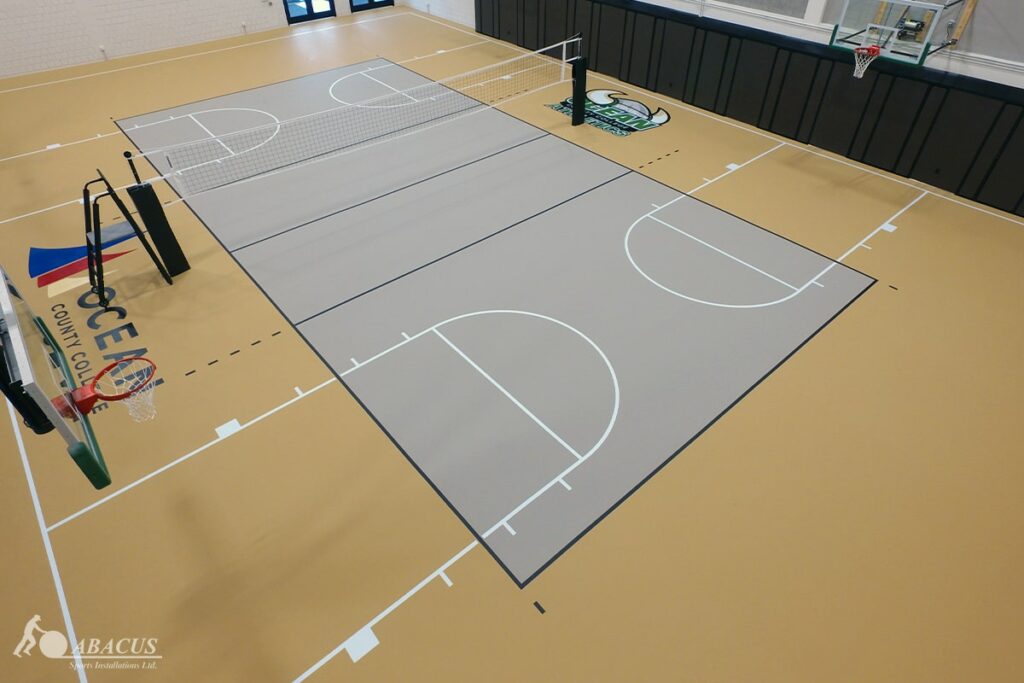 Abacus turned around and completed this project for the General Contractor quickly, which saved costly delays on the project. This wasn't easy for us, as the school planned for two large logos on their floor, with a total of 11 custom colors needed. Along with the logos, this new urethane floor features a two-color finish that accents the volleyball court. Our Padenpor floor turned out to be the perfect fit for this project.
OCC is thrilled with their new floor, which not only hosts athletic events, but also serves as a secondary lunch room – complete with lunch tables that foldout from the walls. They took an old pool and converted it into a multipurpose space that serves their students and the greater community.
Almost as soon as the project was completed, OCC utilized the space as a COVID testing site, meeting the needs of the community in more ways than one.
Get Padenpor for your gym: