Penn State York is a satellite campus of Penn State in south-central Pennsylvania. The York Campus was established in 1939 and serves about 1,000 students. 
PSU York athletics compete in the USCAA and the Penn State University Athletic Conference. Their sports include basketball, soccer, baseball, softball, and golf. 
In 2016, PSU York needed to refinish their wood flooring.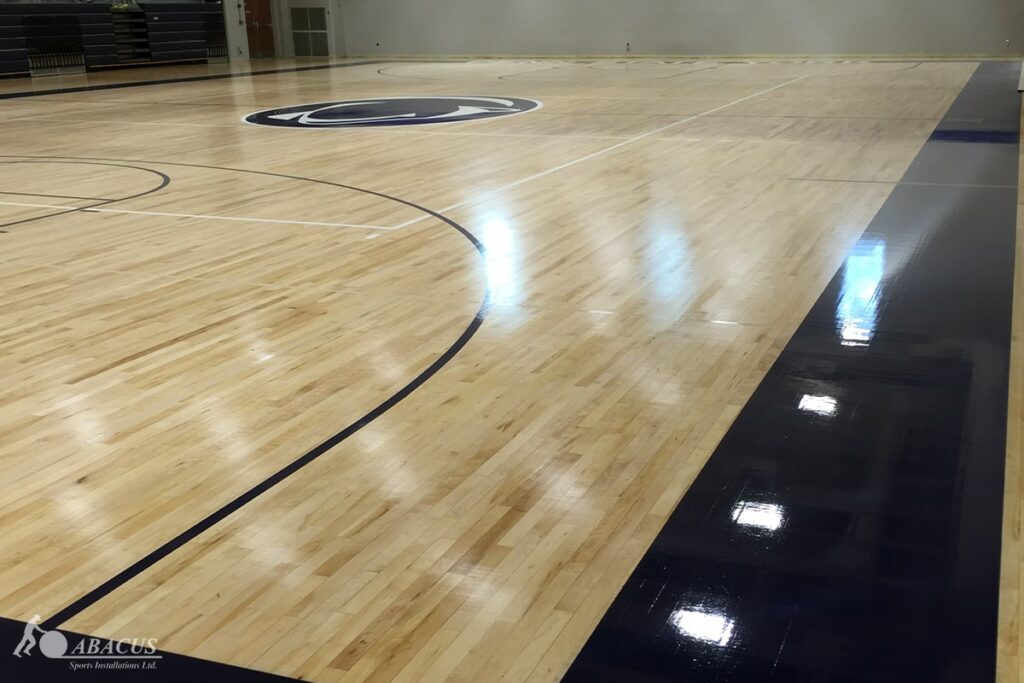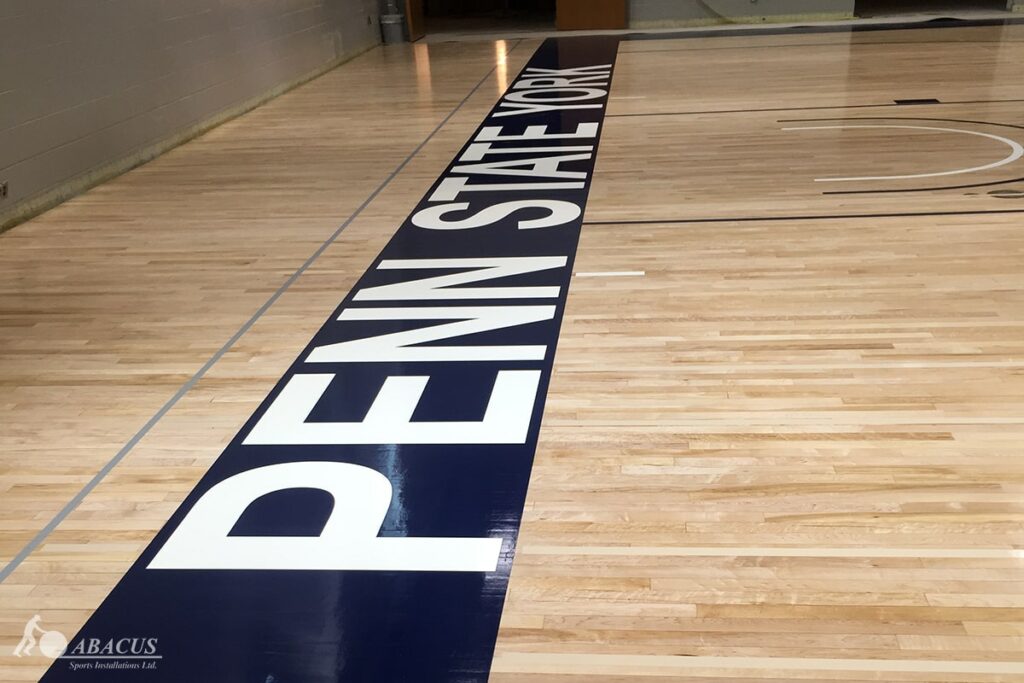 Abacus came in and complete the project quickly for PSU York. The floor looks brand new in the photos on this page. 
Complete with the Nittany Lion logo at center court, as well as "PENN STATE YORK" wordmarks on each end, the floor represents PSU and the York Community well. 
It features lines for basketball and volleyball, as well a Penn State blue border around the court itself.
Get Robbins Hardwood for your gym: