Queen Anne's County
Family YMCA
Abacus Sports was honored to be a part of another major project for the Eastern Shore Family of YMCAs. Our latest addition to the family is the newly constructed Queen Anne's County Family YMCA in Centreville, MD. This new location boasts a large wellness area with exercise equipment and free weights, group exercise rooms, a 16,000 square feet multipurpose gymnasium, and a 3-lane mezzanine track.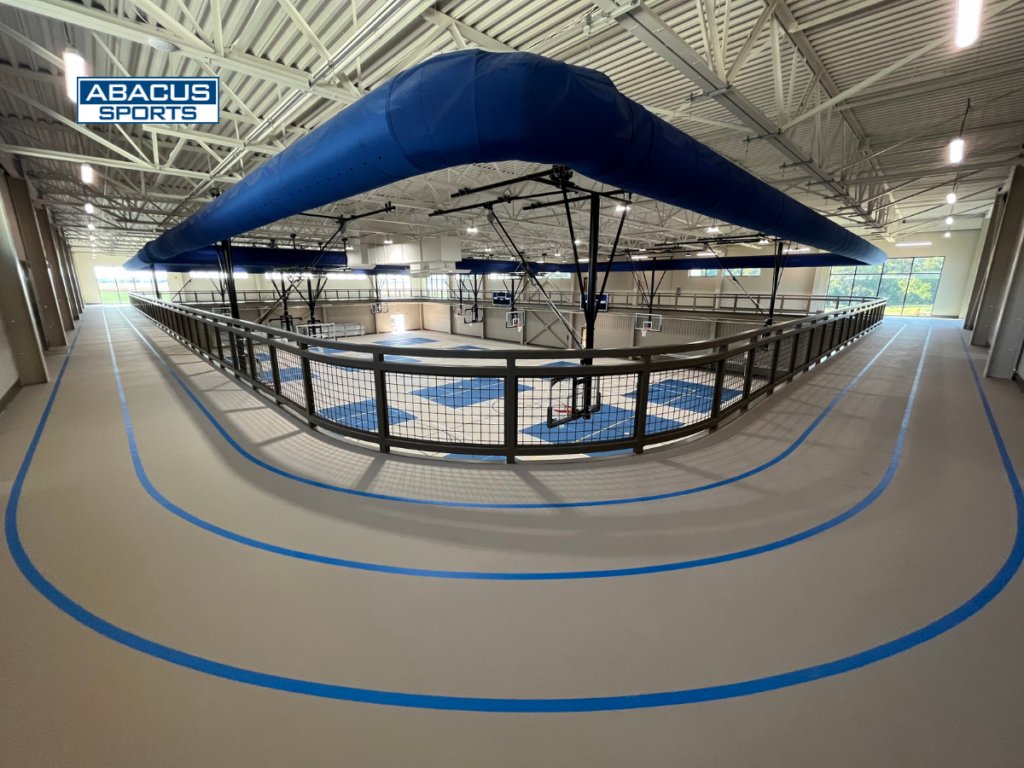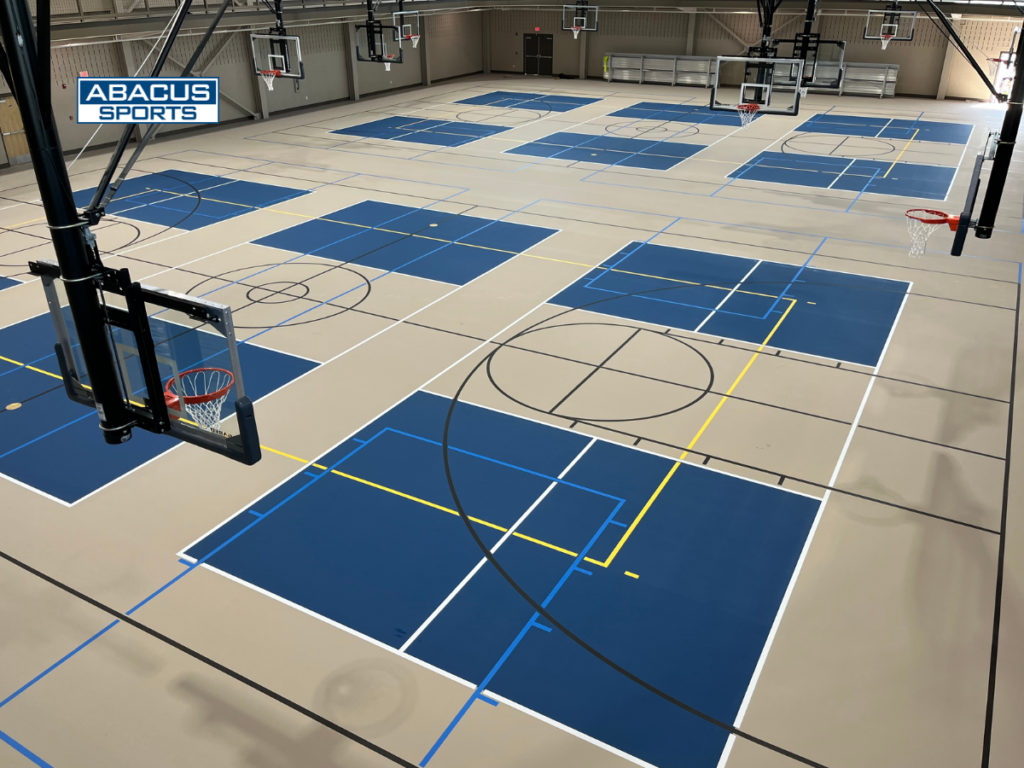 This is the second YMCA project that Abacus Sports had the opportunity to work with Becker Morgan Group (Architect) and KRM Construction (Construction Manager). We originally worked with both of these fantastic firms on the Kent County Family YMCA in Chestertown, MD back in 2021. After delivering several great floors, Abacus was brought back as the basis of design for the new facility in Centreville.
With 30 years of experience as a full-service flooring contractor, we were able to utilize our expertise and manufacturer relationships to provide all the sports surfacing used on this project. The new YMCA features over 6,000 square feet of durable and seamlessly interlocking Regupol AktivLok Tiles, which constitute the primary flooring in the wellness area and different group exercise rooms. These 3/8-inch-thick tiles are not only robust and easy to assemble but can also be easily replaced if damaged. Additionally, a strip of inlaid turf adds a functional and aesthetic touch to the wellness room, facilitating agility and sled training exercises. In another group exercise room, the Tarkett Sports Omnisports sheet vinyl offers an alternative design and performance level, accommodating a broader spectrum of activities.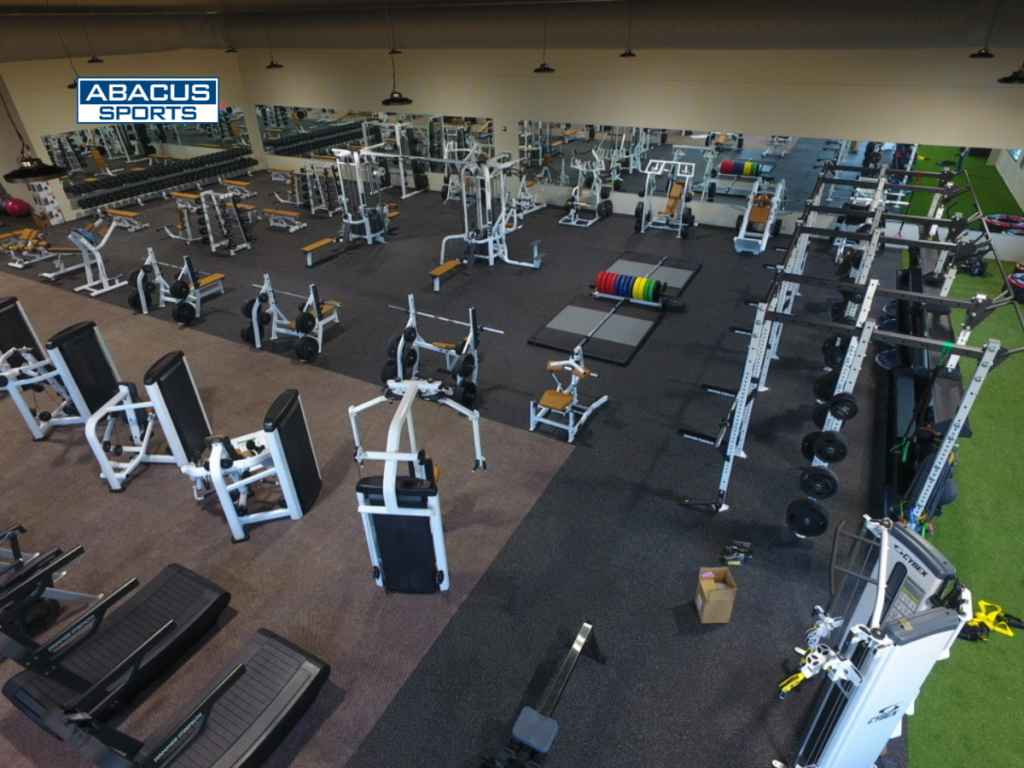 The large multipurpose gymnasium and mezzanine track showcases our very own Padenpor XTR seamless polyurethane flooring system. Padenpor stands out as the ideal choice for YMCA gymnasiums, striking an optimal balance between athletic performance, versatility, and ease of maintenance. The gymnasium at the Queen Anne's County Family YMCA is a dynamic space, hosting everything from high-energy pick-up games and pickleball tournaments to community events, all supported by a floor that adapts to every need without necessitating additional adjustments from the staff.
All projects are unique and special to us here at Abacus. However, our association with The YMCA, an organization of exceptional standing, is something we cherish deeply. Abacus Sports is proud to contribute to the significant impact these facilities have on building a stronger, more cohesive community for all. 
Upgrade your Recreation Center Today: