Robert Morris University is a private school near Pittsburgh in Western Pennsylvania. RMU Athletics competes in NCAA Division I in sports like football, men's/women's basketball, men's women's ice hockey, and more. 
RMU had been working on upgrading their weight room in the North Athletic Complex on campus for many years when the time came to install a new floor. 
RMU had a lot of options, but ended up choosing Regupol rubber weight room flooring combined with indoor turf.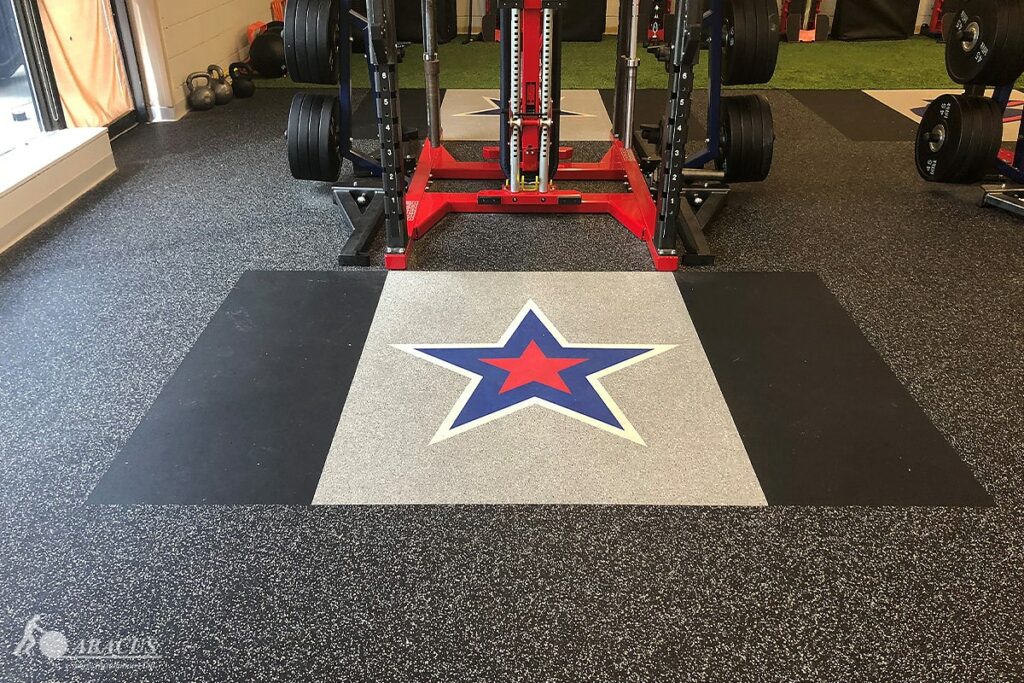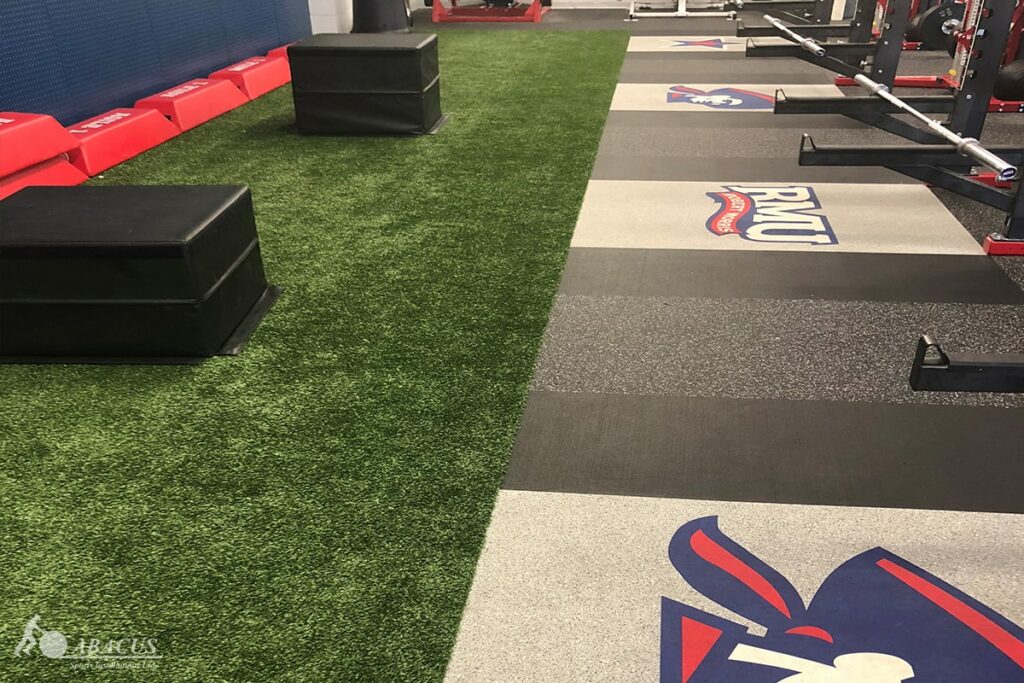 The combination of rubber and turf in a weight room has a lot of benefits: 
Outdoor workouts can be run indoors on the turf 
The rubber and turf seamlessly connect so there aren't tripping hazards 
You can run through drills quicker without having to walk a long way to a new area
RMU's new weight room gives them the ability to do all of this – and all of their student athletes are working out better, safer, and smarter.
Get a brand new weight room floor: