Rosedale Baptist School is a ministry of Rosedale Baptist Church in Baltimore County. RBS gives parents and students access to a quality Christian education.
RBS was ready to renovate their full gymnasium – which played host to both basketball and volleyball for middle and high school-aged boys and girls. 
Overall, eight total teams use the space, so Rosedale needed to accommodate every sport and program.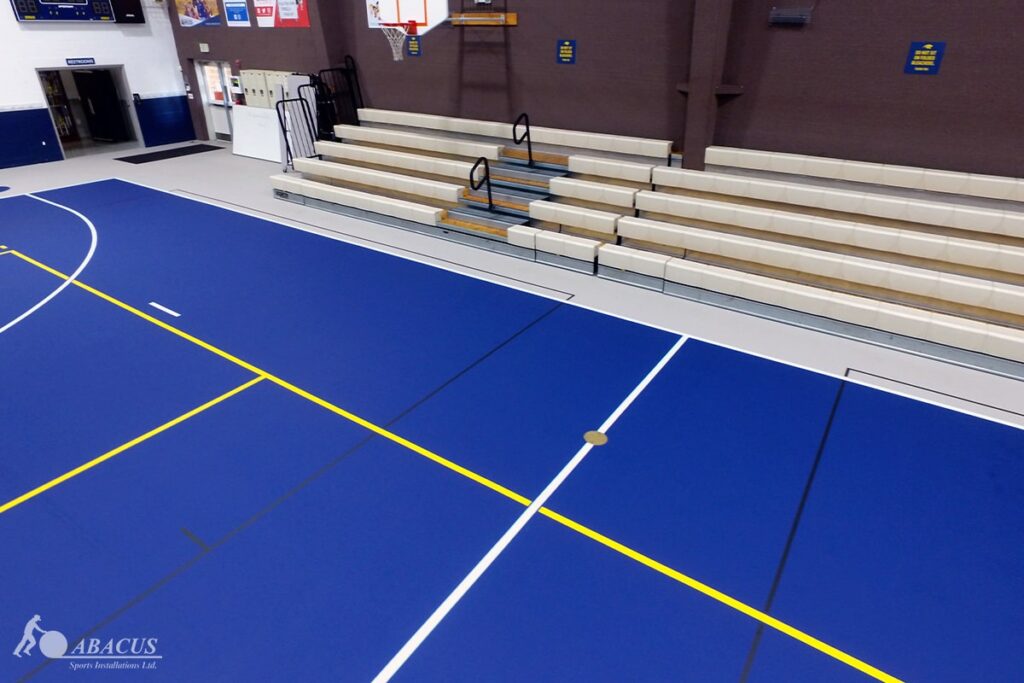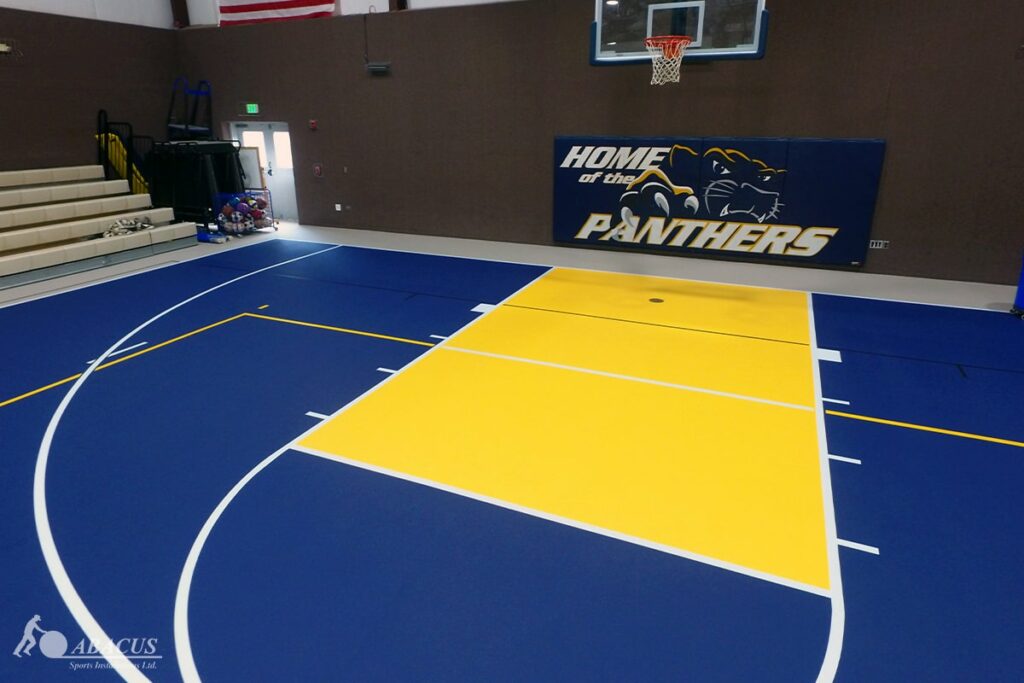 Padenpor gave Rosedale the opportunity not only to build a court that worked for all sports teams, but accommodated bleachers, tables, and chairs for other activities as well. 
We installed their new Padenpor floor with their school's colors and logo – which they were able to fully customize to their liking. The striking blue and yellow colors that make up the floor are a unique combo that we haven't installed before.
RBS is very happy with their new gym – and their athletes are too. 
Get Padenpor for your gym: