Saint Elizabeth University
Saint Elizabeth University is a private, four-year university in Northern New Jersey. SEU decided that they wanted to convert their indoor swimming pool into an auxiliary gymnasium. Their athletic building already had a full-sized wood basketball court. Their plan for this new sports vinyl floor was to have it serve as a practice basketball court and an official NCAA Division III volleyball court. 
This space had high levels of humidity as an indoor pool facility. Because of this, we installed Tarkolay, which increases moisture resistance up to 100%, before installing the vinyl floor itself. This also mitigated concerns of concrete shrinkage while it dried, which also causes sports floor failure.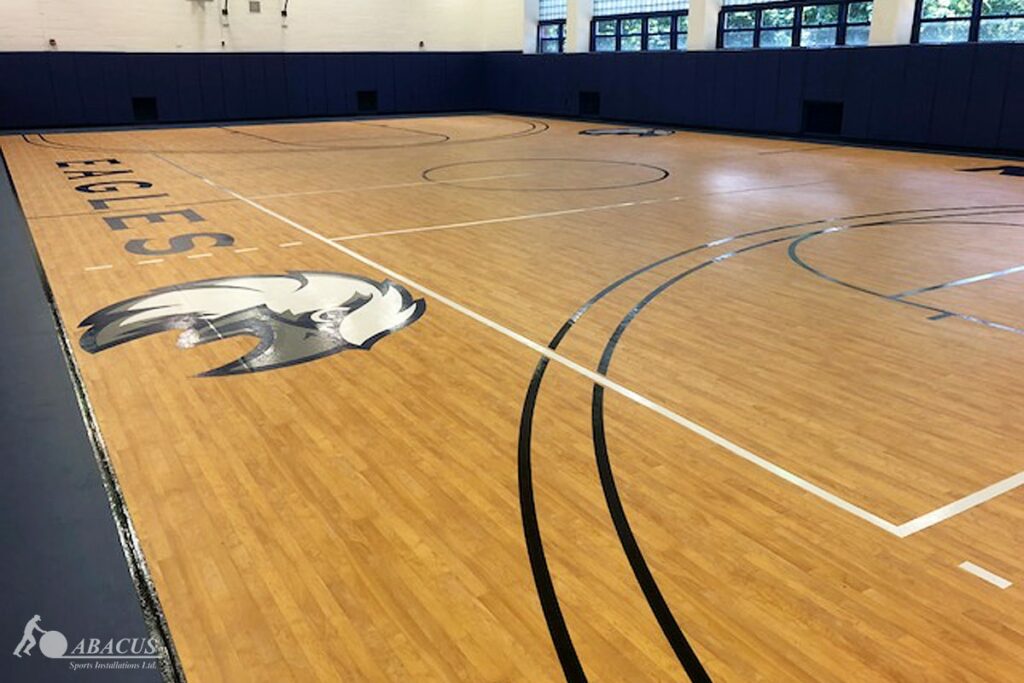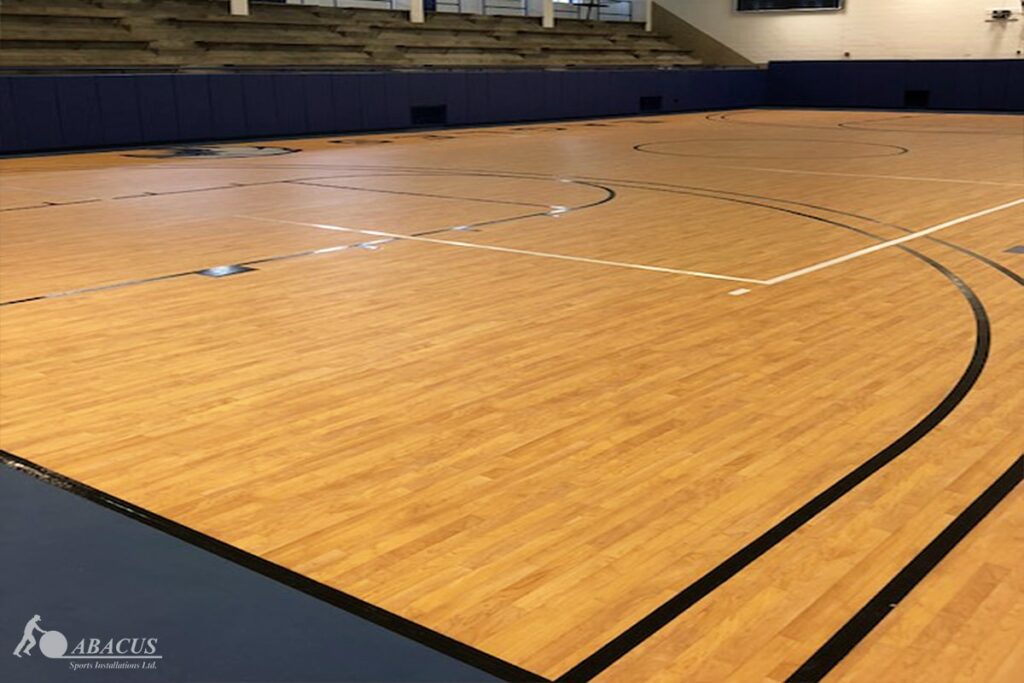 Abacus began installing Omnisports when preparations were complete. The installation took several weeks and included the floor, logo painting, game lines, and wall pads. Some wall pads were customized on-site to fit the dimensions of the facility.
The school decided on a two-color finish with Omnisports Golden Maple and Royal Blue. Abacus painted the college's logo, an eagle, on one half of the court and mirrored it with the NCAA logo on the other half. On the opposite side of the court, a wordmark that spells out "EAGLES" next to the same eagle logo. This personalized design gave the College of St. Elizabeth what they envisioned when they first started planning their renovations.
Get Omnisports for your gym: