Shippensburg University is a public university in Central Pennsylvania. It was founded in 1871 and is home to over 5,000 undergrad students. 
Its athletic teams play in NCAA Division II, and its football program has produced several successful NFL players such as Brent Grimes, John Kuhn, and Rob Davis. 
In 2019, SU decided to renovate its weight room to continue its tradition of athletic success into the 2020s and beyond.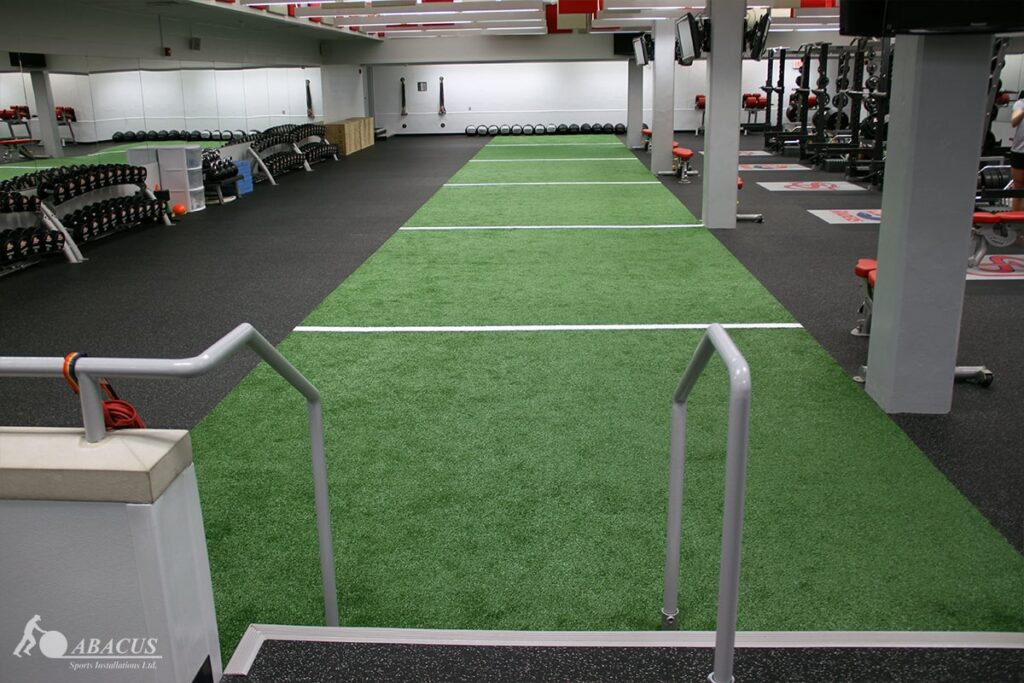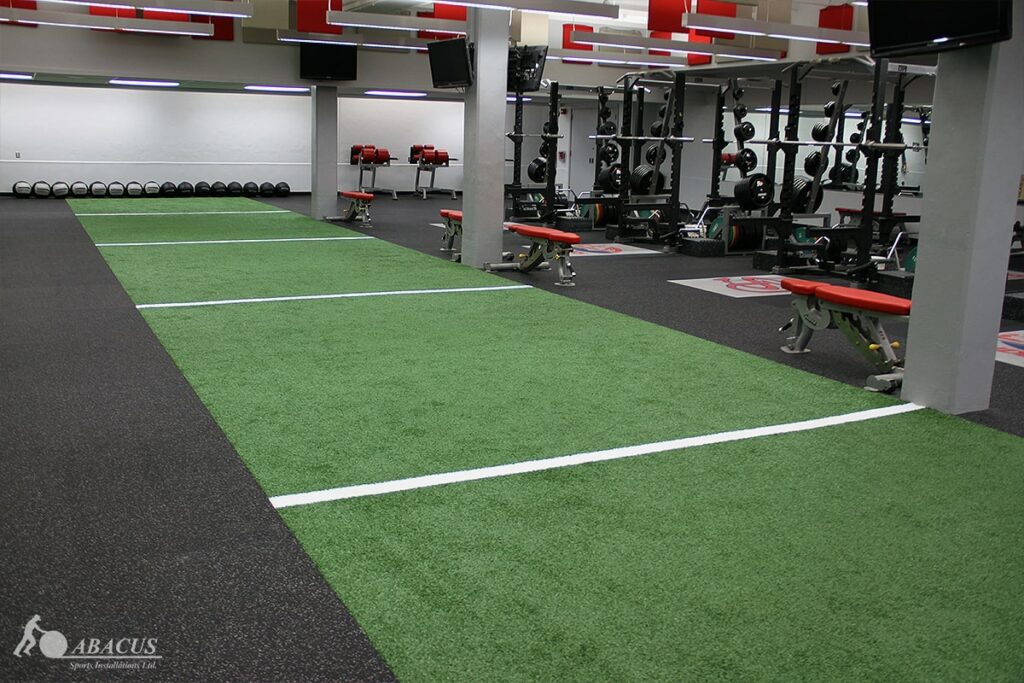 They called on Abacus to install brand new Regupol Aktiv Pro rubber flooring and indoor training turf. The floor had to be installed around already-existing pillars and a small staircase. 
SU's weight room also features a slightly-raised section of the floor (where the small staircase leads) where we installed durable AktivPro as well. 
The stairs lead directly to a long training turf lane that extends the length of the weight. This is perfect area to run agility drills, and allows SU to run turf drills indoors during bad weather  and without taking the time to walk outside. 
SU now also boasts inlaid crash platforms that feature each of their two prominent logos – the Ship logo and the "SU" logo.
Overall, this floor is a testament to just how much customization is possible in weight room flooring. Oh, and Shippensburg absolutely loves it as well. 
Get a brand new weight room floor: