The brand new Whitney Athletic Center is a state-of-the-art, 90,000sqft – $60M facility that will serve as the central hub for all athletics for the University of Delaware. It was built as a part of the Build Our Home fundraising initiative. The Blue Hens hope that this new athletics center will help springboard them to the next level of college sports.
This new facility exhibits new and improved athletic training facilities, study areas, gameday amenities, and a 10,000 square foot fitness center. It also upgraded the existing stadium and press boxes. UD enlisted the services of HOK Architects, who specialize in these types of facilities, to design the project. HOK chose Regupol's AktivPro Roll flooring system for other D1 collegiate projects because of its safety and performance values. HOK knew who to call, and Abacus Sports outfitted this facility with an Regupol AktivPro Roll system.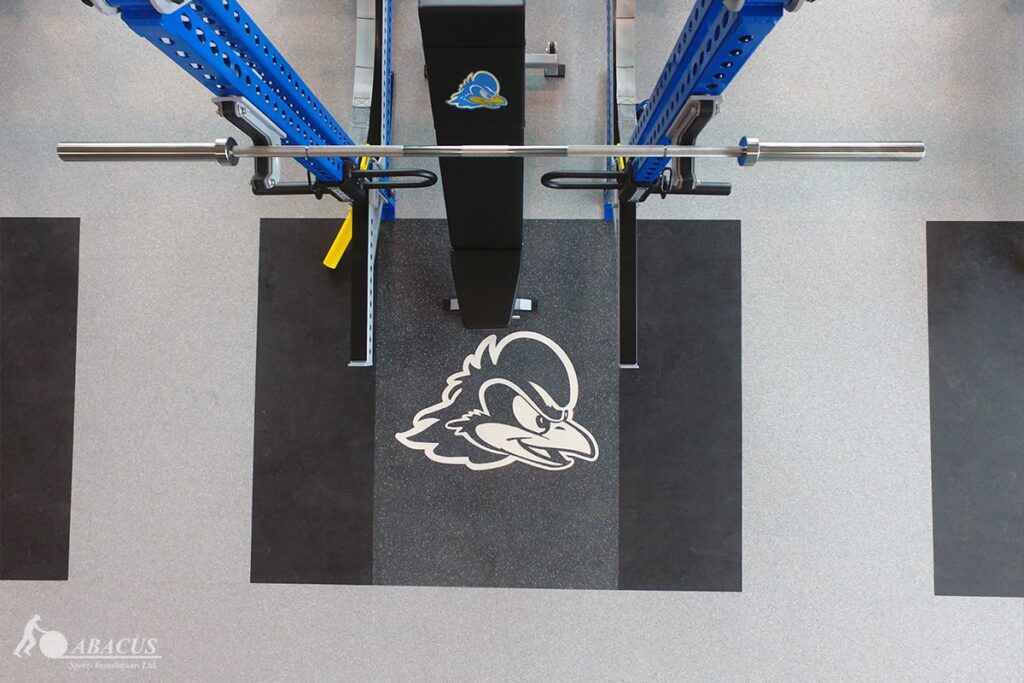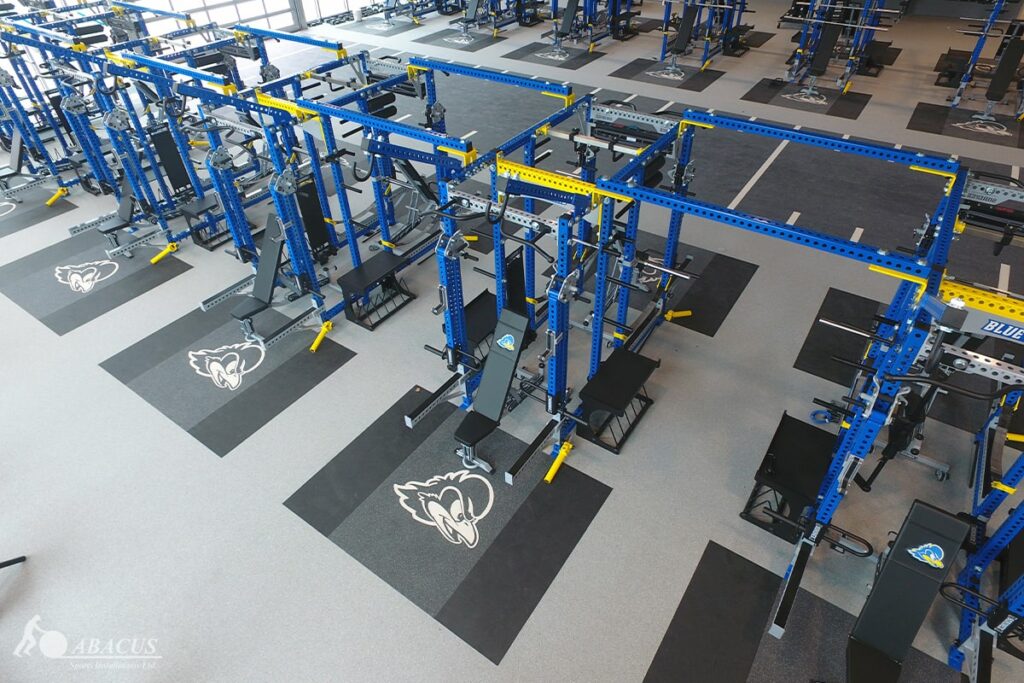 Every student-athlete at the Delaware now has access to the highest quality fitness flooring available. It comes complete with 28 inlaid platforms, as well as a 15' wide agility training sprint area. AktivPro is a 1" thick weight room flooring system that provides the highest levels of performance, allowing athletes to achieve their maximum potential without fear of injury. Olympic style weightlifting is a core aspect of getting athlete's bodies into peak physical condition. The Inlaid platforms in the Whitney Athletic Center are flush with the rest of the floor, which gives athletes an added sense of security and allowing for more explosive workouts.
Regupol's AktivPro Roll flooring system is easily customized to meet specific needs. These floors not only perform well, but are aesthetically pleasing and can incorporate logos and decals. This project was made possible through the coordinated efforts of HOK Architects, EDiS Company, Barton Mallow, Corporate Interiors, and Abacus Sports.
Get a brand new running track: