University of the West Indies
If it were up to him, the fastest man in the world would always chase world records on Regupol Tracks. Usain Bolt offered his endorsement of Regupol America after shattering two world records – the 100-meter and 200-meter sprints – on Regupol tracks. The 2009 World Athletics Championships served as the backdrop for this historic win, achieved on Regupol in "Berlin Blue."
For this track performance, Usain Bolt recently received an ESPN Espy Award for Best Track and Field Athlete. In April 2010, a new 400-meter, Regupol AG Olympic running track surface was installed at the Mona Campus of the University of the West Indies, Bolt's training facility in Kingston, Jamaica.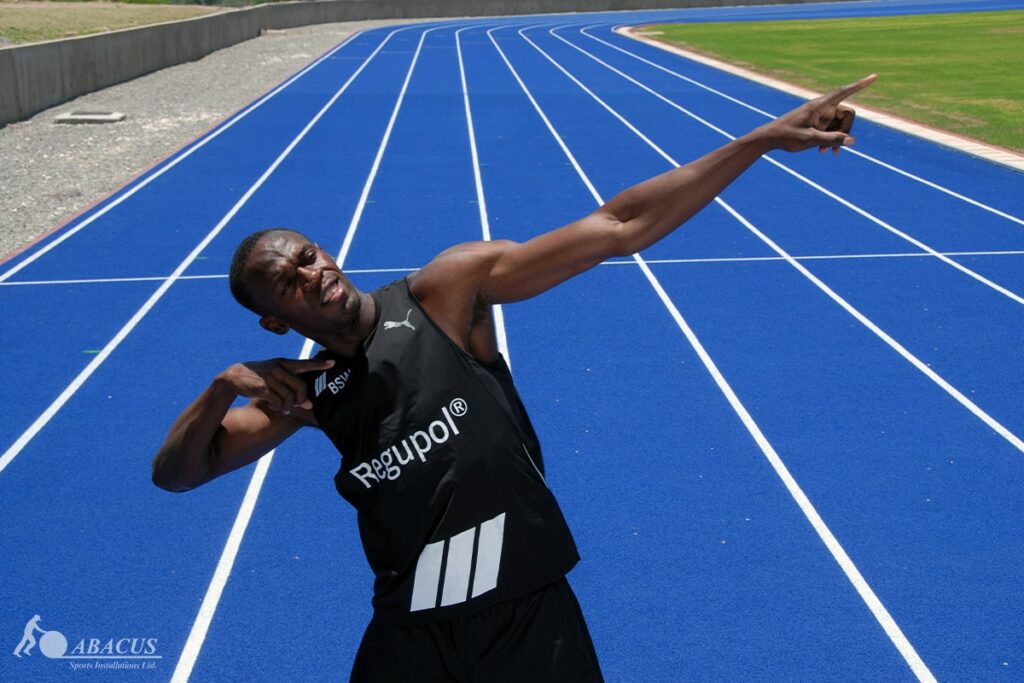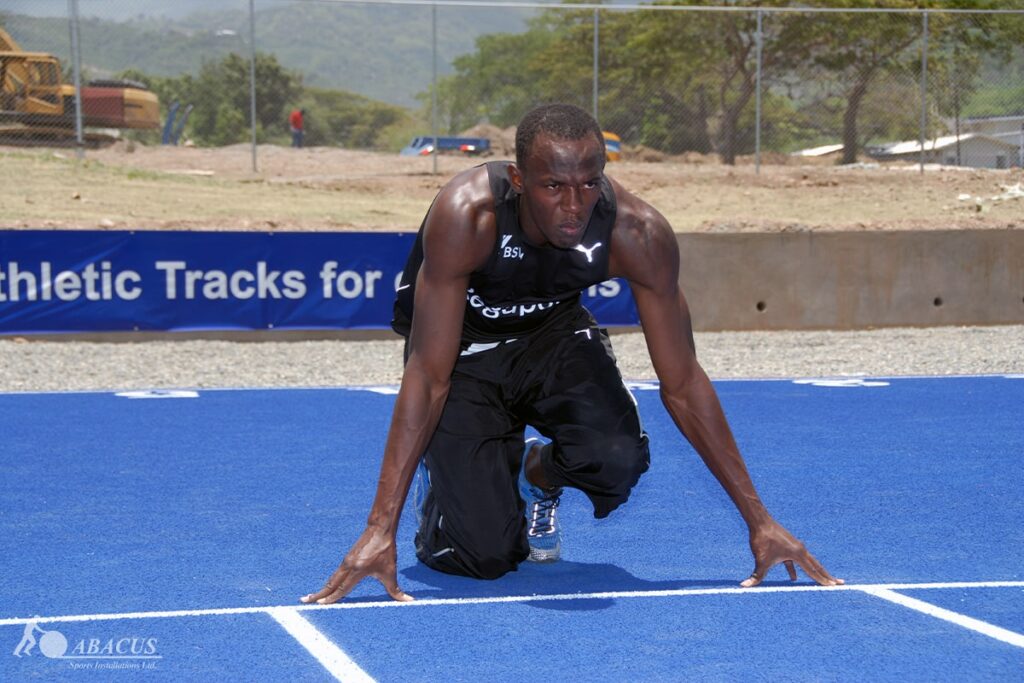 The IAAF approved track will also be the home training camp for the Jamaican Racer's Club, coached by the legendary Glenn Mills. Bolt and fellow runners had previously trained on a dirt track. On April 30, 2010, Bolt, Coach Mills and a slew of national dignitaries christened the track with its first run, to the cheers and fanfare of a crowd of several hundred people. The track is an exact replica of the track at the Berlin Olympic Stadium, and is by far the most state-of-the-art track in the West Indies. The university is in the process of securing funding to complete a "mini-stadium" to surround the new track.
By shattering numerous world records, Usain Bolt has challenged the limits of what is physically possible. Abacus Sports and Regupol America inspires athletes to push the boundaries by constantly reinventing the running tracks and sports surfaces that make it possible.
Get a brand new running track: