The U.S. Soccer Foundation teamed up with Target to install 100 mini outdoor soccer pitches across the country. As of 2020, that vision has become a reality.
The USSF and Target worked to install these pitches in underserved American neighborhoods. These pitches now adorn parks and schools across the U.S.
Pan American Academy in Philadelphia was scheduled to receive one of these pitches – and they called on Abacus to deliver it.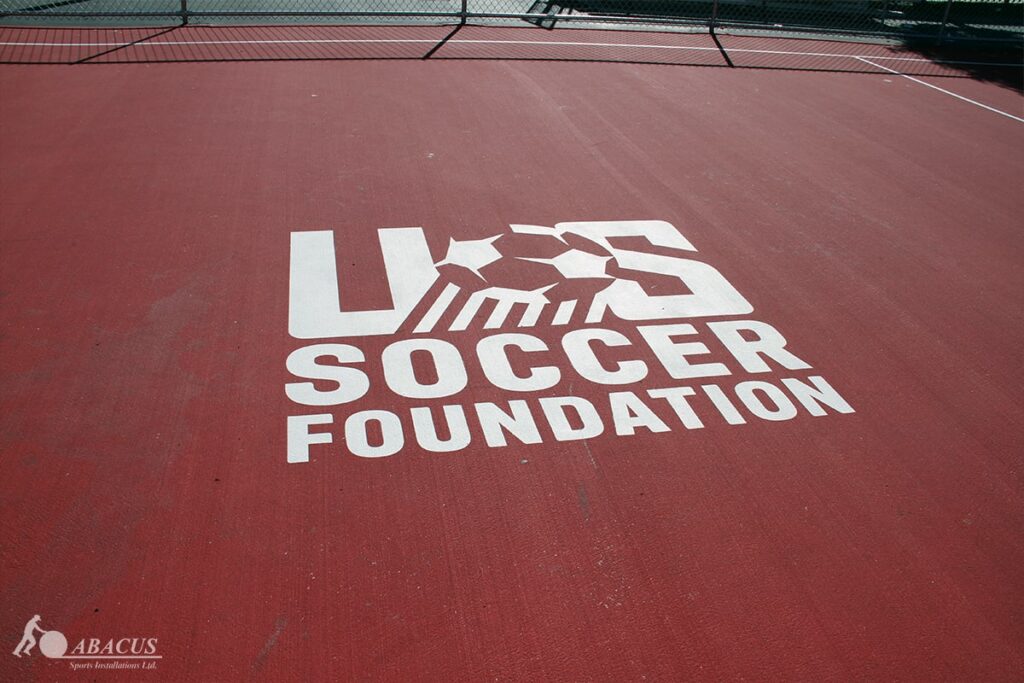 We installed this pitch using Laykold acrylic outdoor surface material. This material is typically used as a tennis court surface, but works fantastically for soccer as well. 
This court boasts a full red surface with blue penalty boxes around the nets. It also features Target's logo at the center – a nod to its sponsor. On each half of the court, there's the US Soccer Foundation logo, and the Pan Am Academy logo. 
We're proud to be a part of the team that made this project happen – and we're looking forward to seeing the positive impact these pitches have on their communities for years to come.
Get a brand new outdoor surface: