 Virginia Military Institute
Virginia Military Institute is a public military college in Lexington, VA. It was founded in 1839 as America's first military college – and to this day, all of its students are cadets only. 
It has around 1,700 total students (all undergrad) and fields 14 NCAA Division I teams. Their varsity sports include football, basketball, and baseball. 
In 2016, VMI was ready to upgrade and modernize its weight room for all of its student-athletes.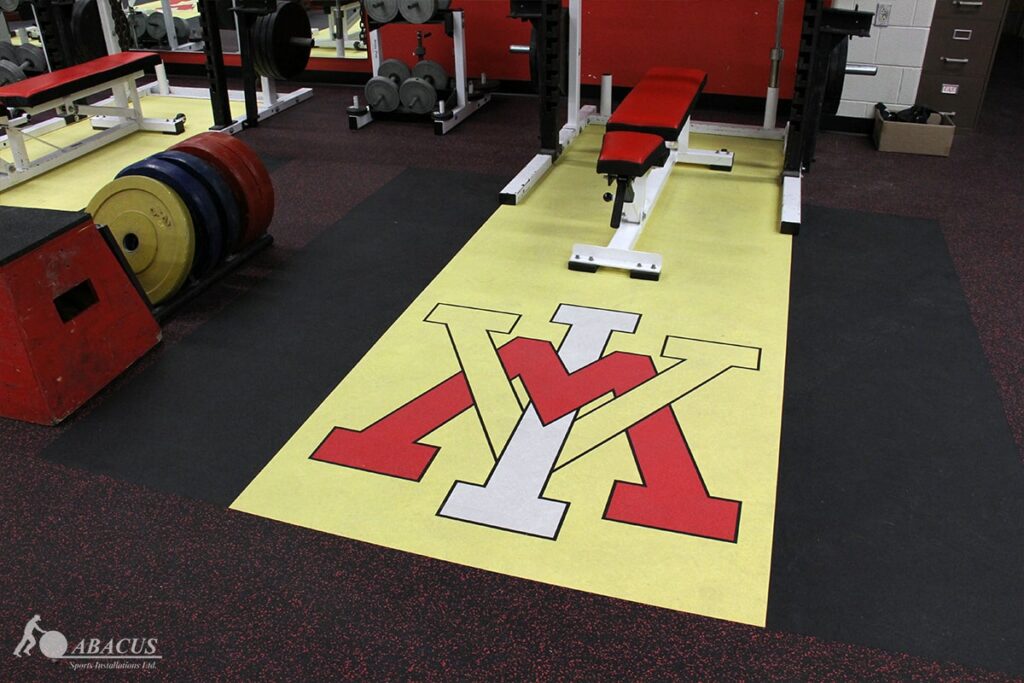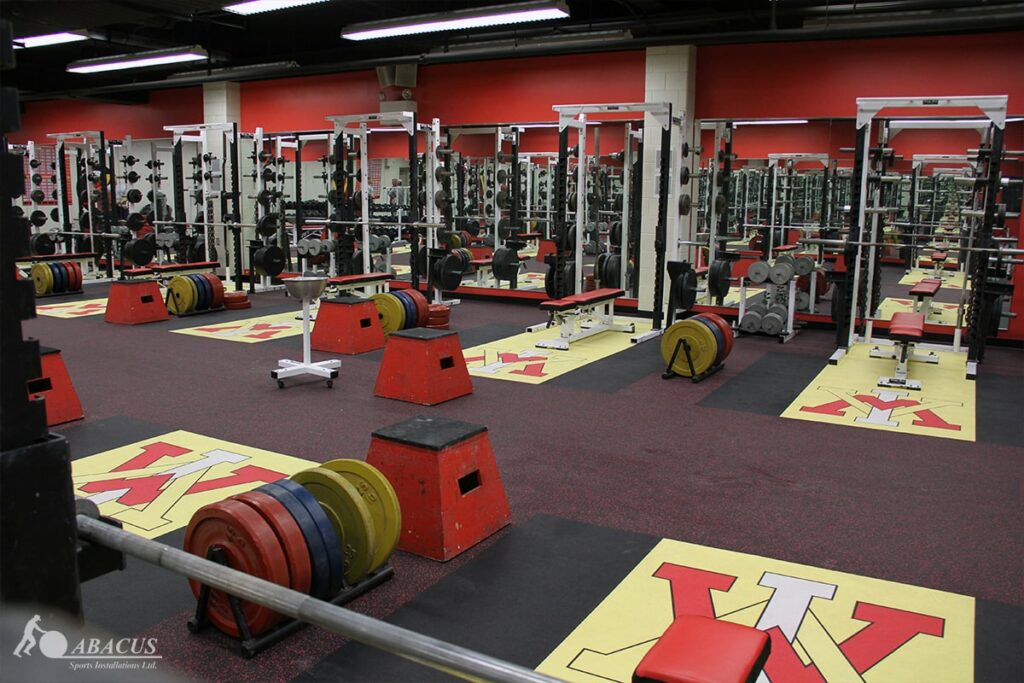 Abacus was brought in through a GSA contract and got to work installing a Regupol AktivPro rubber floor throughout the facility. 
The floor itself is designed with a combination of red and black – two of VMI's colors – and each inlaid crash platform features VMI's logo on gold. 
 We added wordmark "KEYDETS" into the floor in red, so VMI's identity is apparent as soon as you walk in. Overall, this is one of our coolest weight room floors. 
Get a brand new weight room floor: