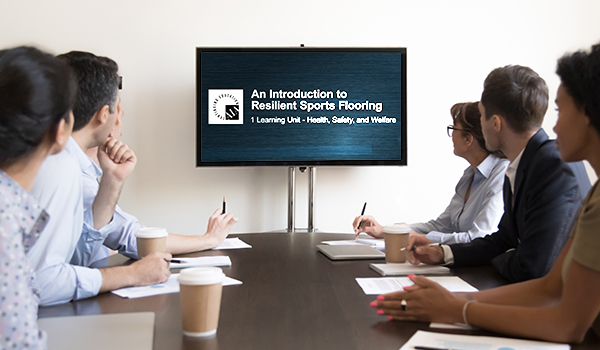 It's that time of year. The summer construction season is winding down and with all that activity behind you, it's time to start thinking about catching up on continuing education credits. Here's the good news: if you need credits, Abacus has courses.
Abacus Sports is an AIA Continuing Education Provider. Our courses focus on the critical factors that make athletic flooring successful. For instance, "An Introduction to Resilient Sports Flooring" covers the essentials of subfloor preparation, potential environmental hazards, and flooring types. For a more in-depth course, "Advanced Topics in Vinyl Sports Flooring" can give you the latest industry information and standards for this growing segment of athletic flooring. Vinyl sports surfaces are highly beneficial in certain applications, like multipurpose gymnasiums, competitive courts, and fitness areas. Understanding this important flooring option is an essential part of modern athletic facility design.
Our presentations offer one learning unit (LU) in health, safety, and welfare (HSW). However, it isn't just about the credits. Our knowledgeable presenters can go beyond the course material and provide detailed answers to your questions. Each AIA Continuing Education course meets learning unit requirements, but most importantly, they are a resource for your future sports flooring projects.
Contact us to schedule a presentation from our staff. If an in-person presentation is not practical, Abacus also offers some video courses. You can request a video course or staff led presentation.