With the 2020 Saint James Invitational Tournament in the rear-view mirror, we wanted to take some time to recap the action of two weekends ago. Each day of the tournament featured great match-ups, highlight-worthy plays, and amazing individual efforts by some of the nation's best high school basketball players. Before we start, we want to thank Saint James School for welcoming us and working with us throughout the tournament. Showing what Tarkett Omnisports can do on a national stage was truly an incredible experience. Here's our recap of SJIT 2020: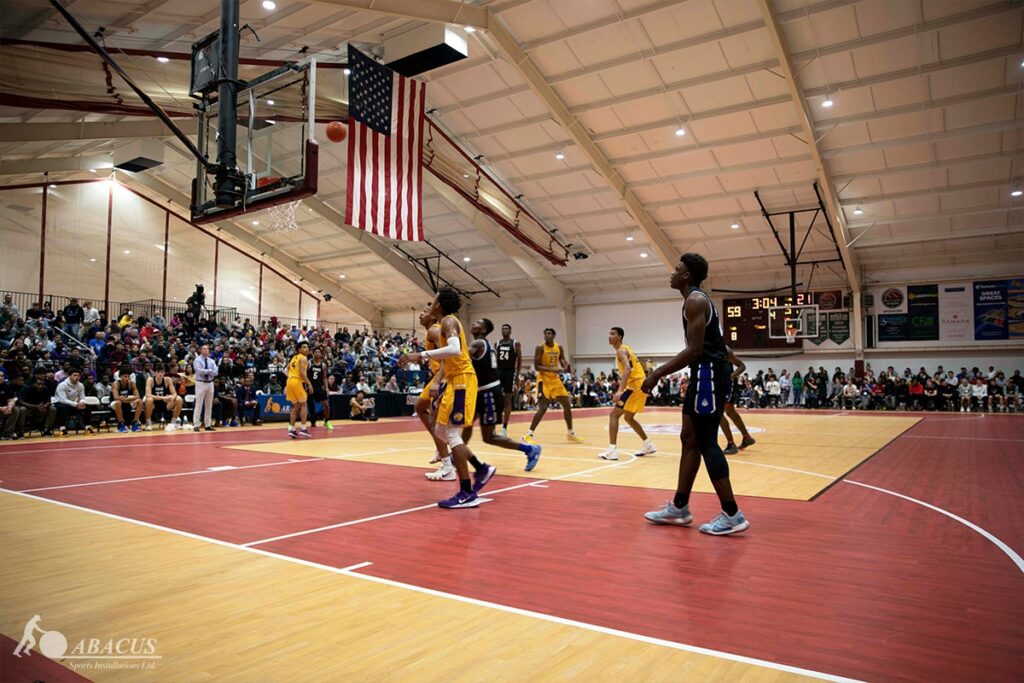 SJIT 2020 Day 1: Opening Statements
The top two teams heading into the tournament made strong opening statements during Day 1. IMG Academy defeated Saint James 111-38, with six players scoring double-digit points. Tournament favorite Montverde Academy came out swinging as well, defeating Scotland Campus by a score of 121-39. Montverde's Dariq Whitehead had a 100% FG percentage, along 8 rebounds, to help lead his team to victory.
Earlier in the day, National Christian Academy and Legacy Early College played a close game, with NCA coming out on top 71-66. Jakai Robinson of NCA had 32 points in the win. Hillcrest Prep and Riverdale Baptist followed that up with another instant classic in Game 2. Hillcrest pulled out a 65-63 win over Riverdale thanks to 13 rebounds and 11 points by Mike Foster.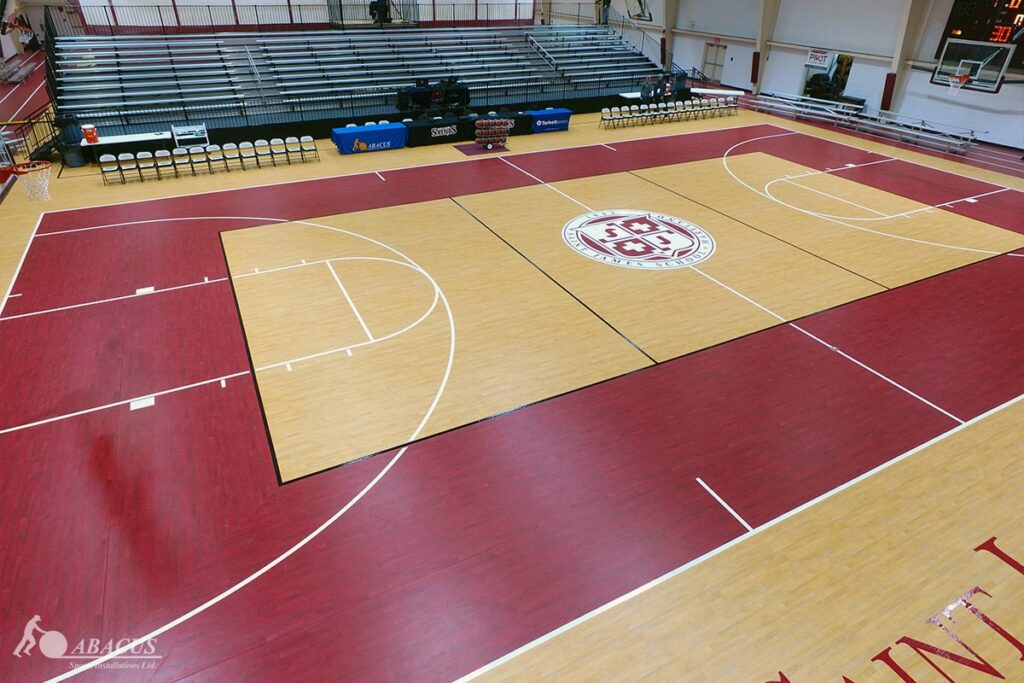 Day 2: The Championship Game is Set
LEC overpowered Scotland Campus in the first game of Day 2 by a score of 102-59. LEC had a strong team effort all around, dominating in steals with 18 as team compared to Scotland's 1. Riverdale Baptist advanced to the 5th Place Game by defeating Saint James 88-77. Saint James played a great game, but couldn't overcome 31 and 23 points from Riverdale's Guy Flauntroy and Devon Savage, respectively.
Montverde lived up to their billing as tournament favorite with a 102-55 win over NCA. They shot almost 92% from the free throw line, going 22 for 24. Montverde star Cade Cunningham finished the game with 10 assists. IMG survived Hillcrest 64-62 to set up a date with Montverde in the Championship. Hillcrest's Mike Foster had another great game with 13 rebounds, but IMG's Mark Williams answered with 16 rebounds and 19 points of his own, leading his team to a close victory.
Day 3: The Final Games
Day 3 featured close defensive battles in every match-up. In the battle for 7th place, Saint James came out on top against Scotland by a score of 70-62. It would be the highest-scoring game of the day. Legacy Early College earned 5th with a win over Riverdale, 56-48. Riverdale's Devon Savage led his team with 26 of their 48 points, but it wasn't enough to overcome LEC's team effort. Hillcrest defeated NCA 64-54, taking 3rd place, thanks to a strong defensive game from Mike Foster, who finished with 8 blocks. Finally, Montverde lived up to the hype as the championship favorite, as they defeated IMG 67-46. Montverde showed an extremely strong defensive effort all game, and took home 1st place.
Final Thoughts from a SJIT 2020 Sponsor
What an incredible tournament. We loved being a part of it and helping make it happen. It's truly amazing to see floors we installed in action, especially games that are played at such a high level with immensely talented players. Seeing this level of play on Omnisports vinyl was amazing as well, as normally national high school tournaments are played on hardwood. Abacus is proud to have sponsored this event and become a part of its storied history. For box scores, team information, and more, click here.