Nov. 4, 2019
ABACUS SPORTS SET TO SPONSOR 2020 ST. JAMES INVITATIONAL BASKETBALL TOURNAMENT IN CONJUNCTION WITH TARKETT SPORTS

Abacus Sports is proud to announce that it will be sponsoring the upcoming St. James Invitational Tournament. The tournament will take place over the course of three days from January 30th to February 1st, 2020. The SJIT was first played in 1974 and ran annually until 2002. St. James School revived the tournament in 2016 and it's been as successful as ever. Abacus will be sponsoring the event in conjunction with its partner, Tarkett Sports.
St. James is hosting the tournament in their newly-renovated gymnasium. Abacus outfitted their gym with brand-new Tarkett vinyl sports flooring this summer. Tarkett's Omnisports brand is among the best on the market for vinyl, and we're excited to prove it.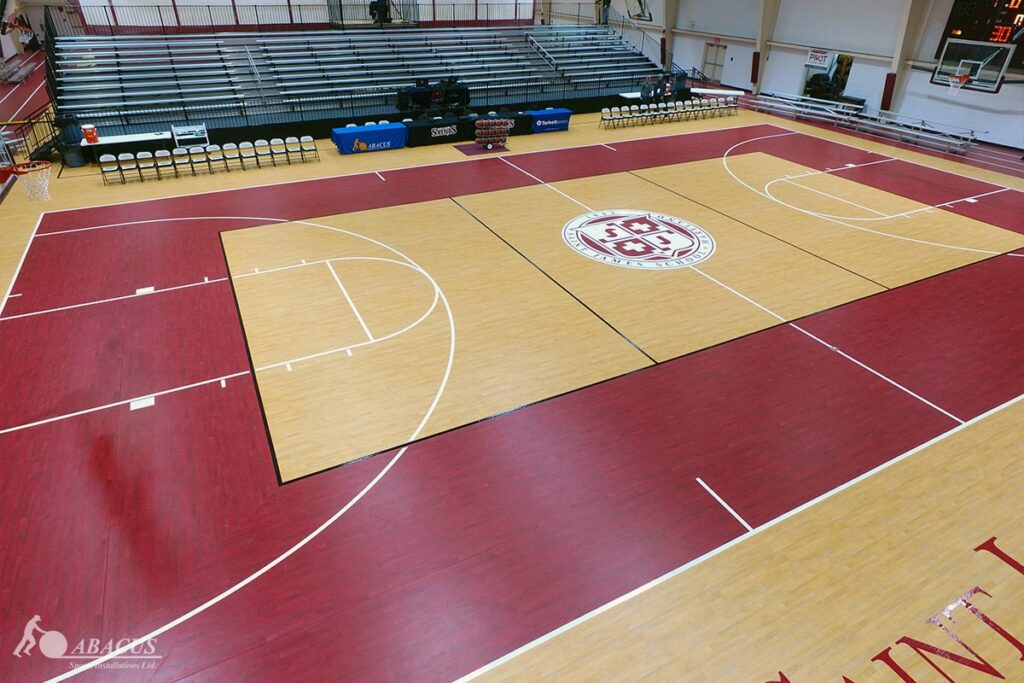 The Tradition of the SJIT
What's possibly even more exciting is the competition that will be present at the SJIT. St. James is hosting last year's national champion, IMG Academy. Monteverde Academy, which is ranked #1 this preseason and a favorite to compete for the title this year, will also be in attendance. The St. James Invitational will also feature several top high school prospects who are sure to make waves in the NCAA next year and beyond.
The St. James Invitational has a rich history to go along with its exciting future. It has hosted such players as former NBA all-stars Tracy McGrady and Jerry Stackhouse. Current New York Knicks rookie sensation RJ Barrett was the tournament's Most Outstanding Player in 2017 while playing for Monteverde. Abacus is thrilled to be joining this tradition and to become a part of SJIT's storied history.
The entirety of the St. James Invitational Tournament is going to be played on Tarkett's Omnisports vinyl flooring. The standard floor for high school, college, and professional basketball is usually maple hardwood. We're excited to support a tournament played fully on vinyl. It will be amazing to watch some of the best high school athletes perform on this unique type of sports flooring.
Stay tuned for more information about our involvement in this tournament in the coming weeks.