What is Vinyl Gym Flooring?
Sports vinyl excels in multipurpose facilities and gymnasiums. It imitates the look of hardwood for a classic gym floor look and also provides comfort and shock absorption for athletes. Vinyl is a great floor for a space that will not only host sporting events, but conferences, parties, and assemblies as well. Abacus most commonly installs vinyl gym flooring in schools and churches, due to it's multi-functional abilities.
You can go to Tarkett Sports' website for more information on vinyl gym flooring and their Omnisports vinyl flooring line.
Low Maintenance
Vinyl gym flooring boasts a water-resistant surface with a non-linear texture that allows traction but doesn't gather dirt. It can easily be dry-swept to remove dust. Using a wet mop and recommended detergent regularly will keep the floor looking vibrant and new! More information about vinyl flooring maintenance in one of our previous blogs.
Durability and Resiliency
Vinyl is durable and resilient and can last many years when installed properly. This level of durability is achieved without the use of a chemical called phthalate, which is typically used in plastic manufacturing. Without this chemical, the floor is safer for the end user. It's flexible and elastic properties also help the floor last longer and retain it's quality after years of sporting events and activities.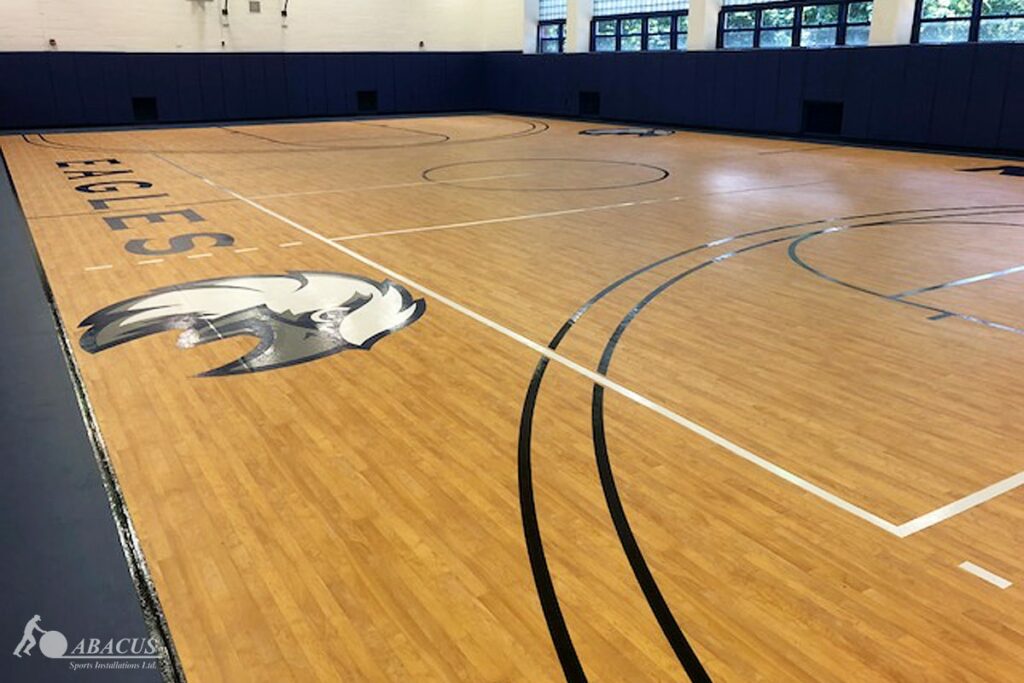 Affordability
Vinyl is typical cheaper than other flooring options. Tarkett Omnisports vinyl floors can be installed in up to 92% relative humidity, making it more cost-effective than those with lower humidity tolerances. Tarkett GreenLay installations are not completely adhered to the sub floor and allow for about a 20% quicker installation. Vinyl also doesn't need to be resurfaced, so its lifetime cost is significantly lower than floors that require that.
Multi-Functionality
Vinyl is one of the most multipurpose sports floors. It's perfect for basketball, volleyball, and many other indoor gym activities. Not only can it handle multiple sports, but its durability makes it perfect for conferences, assemblies, dances, and more. Along with its practical uses, vinyl also mimics the look of a classic maple hardwood floor. Vinyl is a wallet-friendly way of achieving your desired look while keeping the important functions of a sports floor.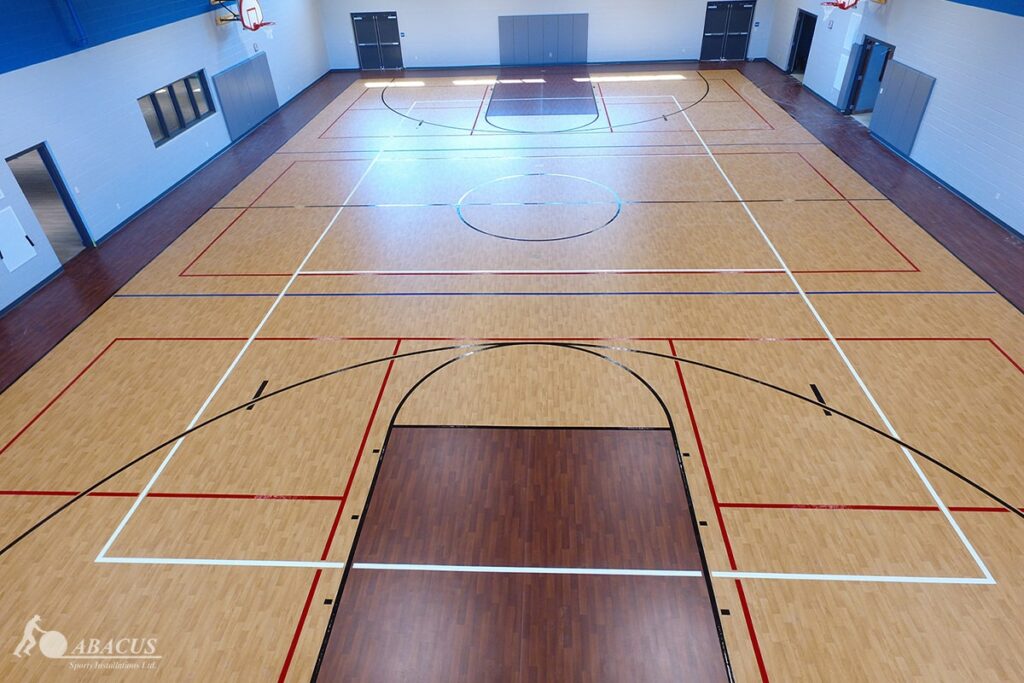 Stability
Vinyl is resistant to changes in temperature and humidity. It doesn't lose its level surface due to fluctuations. Different types of vinyl vary in their ability to handle this, but Tarkett Vinyl Sports Flooring is an exceptional standard.
If vinyl seems like the perfect option for your gym floor, contact Abacus for a quote. You can also call 800-821-4557 or email install@abacussports.com for more information on vinyl floors and whether they're right for your facility.