The sport doesn't matter and neither does the level of competition. In a tournament, the "win or go home" mindset brings out the best in any player or team. As spectators, the significance of each point, rebound, and assist guarantees an exciting game to watch. We see the extra effort that each athlete brings, with all-star performances coming from the most unlikely heroes. Tournaments are for "fans of the game" just as much as supporters of one team.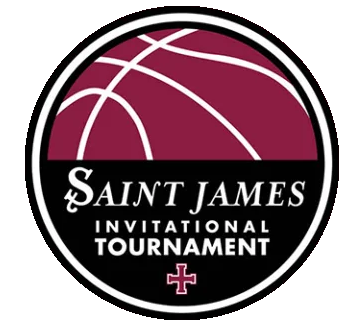 For basketball fans in western Maryland and the surrounding area, the Saint James Invitational Basketball Tournament is an annual event you shouldn't miss. Beginning in 1974 and continuing for 29 seasons, the St. James Invitational Tournament (SJIT) has hosted some of the best basketball talent in the country, with a long list of SJIT alumni going on the NBA. After a hiatus of about 14 years, the annual tournament resumed in 2016, regaining its place as a prominent basketball competition for developing student athletes.
The St. James Tournament is sponsored by:
Abacus Sports Installations and Tarkett Sports proudly sponsor the St. James Invitational Tournament because of what it means for the future of basketball. We are also proud that the tournament takes place on Tarkett's Omnisports basketball flooring. Omnisports is one of the most popular resilient basketball floors in North America. For a tournament, it lends itself to fair competition more than other floors. Hardwood floors can have "dead spots" that only the home team knows about, but Omnisports has uniform ball rebound and cushion over the entire surface. On Omnisports, teams stand out on skill and strategy, not home court advantage.
The Saint James School, which hosts the St. James Invitational Tournament, gets more than a top tier basketball court from Omnisports. Another reason Omnisports is such a popular sports floor is its versatility. It can host multiple sports and non-sporting activities with very little effort in transitioning between events. Omnisports turns the gym, which is usually the largest space on campus, into the most useful space on campus.
If you live near Hagerstown, Maryland, you're in luck. The St. James Invitational Tournament is just around the corner. Games start on February 3rd and run through February 5th. If you are reading this blog, you might be even luckier. Abacus Sports Installations is offering free tickets to attend any of the upcoming games, including the championship game! Supplies are limited, so not everyone will get tickets, but you can request up to 2 free admissions. Come see what makes basketball such an exciting sport, and while you are at it, see what makes Omnisports such an exciting basketball floor!